John of God (Day 3) – Surprise!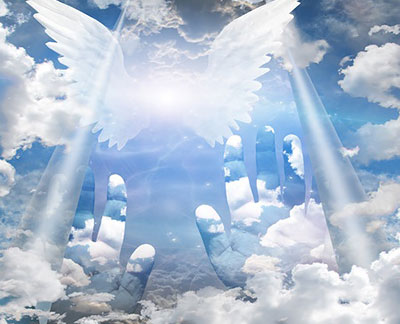 Today we emerged from our 24 hour rest period following the Spiritual Intervention. During Spiritual Intervention you are asked to isolate yourself for a period of time. Some people find this hard to do, others (like myself) find it quite easy and enjoyable. You are to lie down, close your eyes and be silent and at peace for 24 hours. You may get up to eat three times a day, and you may use the bathroom, but nothing else. Personally, I make an allowance for journaling, because I find this to be a very healing part of the process.
Only some in our group were isolated for the 24 hr quiet time, while the rest headed to the Casa in the morning for the second day of Medium Joao's healing. Cher and I came out of quiet time and went to get a crystal bed at the Casa, but they were all booked up, so we scheduled one for the next day.
Let us be silent, that we may hear the whispers of the gods ~ Ralph Waldo Emerson
The Casa is rather busy these days, since Oprah visited a few years ago, and since Dr. Oz has interviewed Medium Joao. The Casa has also become a popular sanctuary for celebrities. On this particular trip one of the girls in our group had the opportunity to meet Naomi Campbell, the famous supermodel.  When I was in Brazil in 2014, someone in our group heard Paul Simon singing during the Current Meditation and they caught a glimpse of him on their way out. Many well-known spiritual teachers have also come here for healing, including actress Shirley MacLaine, author Wayne Dyer (who recently died of a heart attack), and Ram Dass, to name a few.
After we scheduled our Crystal Bed session, we ended up meditating in the Casa Main Hall where the energy is quite high. Then we went down the street for a relaxing massage. It's important to let the massage therapists know you have just had Spiritual Intervention, as they will know to be careful around certain areas of your body where you have had invisible surgery. Often this occurs without even your own awareness, but if someone touches you in a certain spot you may wince. This is a sure sign that healing is occurring in that area.
Later, we headed back to our Pousada for some group processing at dinner. It was exciting to hear how everyone's day had went and the beautiful introspection that was occurring for us all.
During our discussion, I saw a man walk by who looked familiar. It was Todd Larson, my very first guide from 2005. I can hardly believe it's been ten years! It was during my first trip in 2005 that I had made the decision to become a Casa guide. I didn't know how it would happen, or if it would even manifest, I just knew with my whole heart and soul it was something I was born to do – guide people to Brazil to experience this beautiful healing frequency.
True forgiveness is when you can say, "Thank you for that experience" ~ Oprah Winfrey
I had not talked to, or seen Todd since my very first experience of the Casa, and when I saw him standing in the Pousada that he had initially brought me to ten years ago, I was overcome with emotion. I initially thought he was an apparition, that I was seeing things, until I realized he was really there… and I almost fainted! I truly felt I had come full circle.
Interestingly, during my first trip I had blamed Todd for not doing more "hand-holding" with me. I felt like he had dropped me off in the middle of nowhere and left me to my own devices to figure things out. Little did I know, that this was God's plan. Todd never did anything wrong, he did everything right. It was my own incorrect perception (influenced by a friend who had come with me) that Todd should have been something other than what he was meant to be. This is what created the frustration in my heart. I now had much gratitude and love for our first experience together and completely released my perception of any wrongdoing that occurred. It was quite beautiful and very liberating. A perfect ending to a lovely day.
One thing I realized on my first trip as a guide was that no matter how hard I tried to have a schedule and be in control of people, places and things…it kept blowing up in my face. It was as if Spirit and the Casa Entities kept saying time and time again, "Do the best you can, but remember your job was to get the people here. Once they are here, we take over." This was an incredibly painful lesson.
This series of blog posts is an excerpt from Julie's April 2015 journal, which she wrote when she was acting as the guide for a group of spiritual seekers. They experienced a 12 day visit to Casa de Dom Inácio de Loyola in Abadiânia, Brazil, where they went for healing by seeing the world-renowned psychic medium, spiritual healer and deep trance channel, João Teixeira de Faria, more commonly known as João de Deus or "John of God" To read more of the series follow Julie's RSS Feed or visit her Author Page.
About The Author: Julie

Julie is a psychic Medium, healer, and spiritual educator from Wisconsin with a plethora of metaphysical credentials too long to list here. After her father's passing, almost eighteen years ago, she fully embraced her natural gifts as a psychic Medium and now works full-time helping others all across the globe with spiritual readings and teachings from the beyond. She is the host of two radio shows, the owner of her own healing business since 2007, and heads an online University for international soul development (HSU). Julie is a Channel for Archangel Metatron, delivering clear messages to clients that transform their lives. If you'd like to experience this highly qualified and gifted metaphysician for yourself, you can find Julie at PsychicAccess.com.