John of God (Day 2) – Spiritual Intervention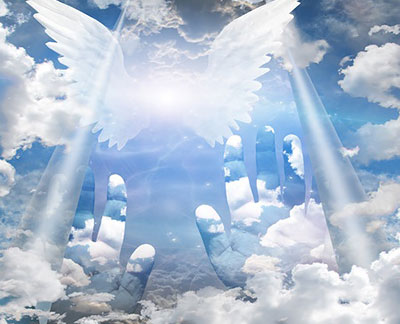 Today, with much excitement and anticipation, we walked to the Casa de Dom Inácio to see Medium João. Our group decided to leave in pairs as some were not finished with breakfast, and some wanted to get to the Casa early to get a seat in the Main Hall. Often, Medium João will address the crowd, before the day's work commences, and do physical interventions on stage. So, it may be well worth going early to get a seat.
Ruby, Cher and I found available seats inside the Main Hall and were excitedly watching and waiting for the events of the day to unfold. The hall was packed with people from all around the world. You could feel the excitement in the air as we sat together praying for health and harmony in our lives. At precisely 8:00am, the Casa workers welcomed us all and invited anyone with a "revision ticket" or "second time line ticket" to come up for volunteer intervention.
Each of us can be a rainbow of hope, doing what we can to extend ourselves in kindness and grace to one another. And I know for sure that there is no them – there's only us ~ Oprah Winfrey
I had a manila envelope on my lap filled with photos of the people that came with me on the tour, as well as my family, friends, and clients. I also had a list of 800 names from my website's free healing list. I took this envelope with me everywhere I went, so every time I participated or engaged in anything, it was in the spirit of helping not only the people that were with me on this tour, but also for the hundreds of names I literally held in my hands.
I asked Spirit if it was in the highest good of all for me to do a "volunteer intervention" and then I looked over at Cher and our eyes locked and we both simultaneously said, "Let's do this!" I leaned over to Ruby and told her to wait for the "first time line" to be called and to come and see me later if she had questions or needed anything.
The Casa assistant took us into an adjacent, smaller room, and I prayed over all of the names and all of the people I had brought for about 20 minutes. The energy was quite high and I could feel the spiritual entities begin their work.
Once you have had an intervention you are to go to your room for 24 hours and not talk to anyone. I call it "the quiet rule." I asked for a dispensation on this rule, so that I could still assist my group with any questions they might have. That is another pleasant thing about the Casa. If there is a rule or guideline that is required, you can always ask for a "dispensation" or "permission" for flexibility with the rule so you may carry on, without interfering with the healing work that you just received.
I don't know what your destiny will be, but one thing I know: the only ones among you who will be really happy are those who have sought and found how to serve ~ Albert Schweitzer
Cher and I took a taxi back to the pousada and quietly went to our rooms. I quickly messaged my family and friends and posted on our Facebook page, to let them know we had all just received a Volunteer Intervention, and to be quiet and rest as much as possible for the next 24 hours.
I could feel the power of the healing, as I meditated for 24 hours on love and sacred blessings for the over 800 names I had with me at all times, as well as the 40 photos of those who had traveled with me. It is such an honor to serve in such an extraordinary way.
This series of blog posts is an excerpt from Julie's April 2015 journal, which she wrote when she was acting as the guide for a group of spiritual seekers. They experienced a 12 day visit to Casa de Dom Inácio de Loyola in Abadiânia, Brazil, where they went for healing by seeing the world-renowned psychic medium, spiritual healer and deep trance channel, João Teixeira de Faria, more commonly known as João de Deus or "John of God" To read more of the series follow Julie's RSS Feed or visit her Author Page.
About The Author: Julie

Julie is a psychic Medium, healer, and spiritual educator from Wisconsin with a plethora of metaphysical credentials too long to list here. After her father's passing, almost eighteen years ago, she fully embraced her natural gifts as a psychic Medium and now works full-time helping others all across the globe with spiritual readings and teachings from the beyond. She is the host of two radio shows, the owner of her own healing business since 2007, and heads an online University for international soul development (HSU). Julie is a Channel for Archangel Metatron, delivering clear messages to clients that transform their lives. If you'd like to experience this highly qualified and gifted metaphysician for yourself, you can find Julie at PsychicAccess.com.