John of God (Day 1) – The Journey Begins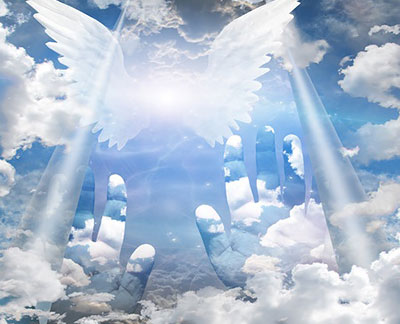 In 2014, I became a certified Casa Guide for the John of God experience. Brazil's Casa de Dom Inácio is the healing center of world-renowned João Teixeira da Faria, also known as "John of God." He is one of the world's most renowned spiritual healers and psychic mediums of all time.
John of God is known for his ability to serve as a deep trance channel for over 30 light beings or spiritual entities. He has performed thousands of miraculous healings while in this deep, trance channel state and has no recollection afterwards of what had occurred.
In 2015, during my travels to Brazil to visit John of God, I was diligent about keeping a journal and I will be sharing some of those entries here in the coming months.
International travel can be scary, but when you are called to visit John of God it's like the Red Sea parting – nothing and no one will stop you from getting there. Everything naturally will begin to fall into place and God will send you many, many Angels (here and beyond) to see that you get there and back, safe and sound.
I do not cure anybody. God heals, and in his infinite goodness permits the Entities to heal and console my brothers. I am merely an instrument in God's divine hands ~ John of God
The Day Before, April 6th, 2015
My bags are all packed, I've got my three white outfits for the Casa days and I am ready to roll for my third trip to see John of God at the Casa de Dom Inácio De Loyola in Abadiânia, Brazil.
My plane leaves the night before, since there is only one international flight that flies into Brasilia from the United States, arriving around 7am Monday morning. We will meet some of the group in Atlanta on that flight, and the rest of the group will be flying in from São Paulo. Then we will take an hour taxi ride to the little town of Abadiânia, where the beautiful healing center is located on top of a crystal mine. It holds such immense energy and power you can feel it as soon as your feet hit the ground. I can't wait!
Day 1, April 7th – The Journey Begins
We settled into our lovely pousada and went to the Casa for orientation. The Casa is quite busy on the days that medium João is in session, on Wednesday, Thursday, and Friday, but it is much quieter on the off days.
The grounds here are very sacred, whether John of God is working or not. There are many stories of healings from people simply sitting on the meditation deck or in the main hall, by absorbing the beautiful, healing energies. And then there are the amazing Crystal Beds which are open seven days a week.
Diego is our translator. As a certified guide you are assigned a translator and I was blessed to have been adopted by Diego, one of the main assistants to medium João. After orientation was over, Diego graciously translated our healing requests for John of God on white slips of paper, which we will be presenting tomorrow when we get our turn in line. It will make our first day at the Casa go much smoother and less stressful as the translation lines can get very long.
You shall serve the Lord your God, and he will bless your bread and your water, and I will take sickness away from among you ~ Exodus 23:25
We have a very lovely group of seven women from California, Colorado, Wisconsin and Jamaica. I am so thrilled and delighted that my dream of becoming a Casa guide, when I first visited Brazil in 2005, has finally come true. I have to pinch myself, because it all seems so surreal.
I am also reminded over and over again that everything happens for a reason and to not beat myself up because I am not perfect. I realize that one of the generational themes I am working on in this lifetime is, "I did something wrong; I made a mistake." Through my spiritual practice I am embracing the Divine truth that there are no mistakes. Everything happens exactly as it should for the evolution of your consciousness. Every action and reaction you take helps you to evolve, expand and remember the magnificent being that you are and always have been.
This series of blog posts is an excerpt from Julie's April 2015 journal, which she wrote when she was acting as the guide for a group of spiritual seekers. They experienced a 12 day visit to Casa de Dom Inácio de Loyola in Abadiânia, Brazil, where they went for healing by seeing the world-renowned psychic medium, spiritual healer and deep trance channel, João Teixeira de Faria, more commonly known as João de Deus or "John of God" To read more of the series follow Julie's RSS Feed or visit her Author Page.
About The Author: Julie

Julie is a psychic Medium, healer, and spiritual educator from Wisconsin with a plethora of metaphysical credentials too long to list here. After her father's passing, almost eighteen years ago, she fully embraced her natural gifts as a psychic Medium and now works full-time helping others all across the globe with spiritual readings and teachings from the beyond. She is the host of two radio shows, the owner of her own healing business since 2007, and heads an online University for international soul development (HSU). Julie is a Channel for Archangel Metatron, delivering clear messages to clients that transform their lives. If you'd like to experience this highly qualified and gifted metaphysician for yourself, you can find Julie at PsychicAccess.com.