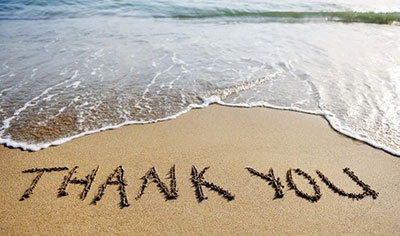 This year's Thanksgiving celebration at my home once again confirmed that it is without a doubt my favorite holiday. It was a special day that I shared with some new friends whom I had invited to my new home.
As I prepare for our celebration, I couldn't help but reflect on all the things, new and old, special and ordinary, that have blessed my life. Although I was preparing to celebrate with new friends, and I was delighted about that, I couldn't help but remember old friends who wouldn't be with me this year. I also recalled Thanksgiving celebrations from my childhood, when my whole family surrounded me, and my life was filled to the brim with what I look back upon as "home".
I would maintain that thanks are the highest form of thought; and that gratitude is happiness doubled by wonder ~ G.K. Chesterton
I was reminiscing more than usual this Thanksgiving. It made me realize that every day, and even every moment, should be spent in the spirit of Thanksgiving. It also made me realize that the spirit of Thanksgiving is in each moment, more so than in the past or towards dreams of the future. In future I hope to bring the spirit of Thanksgiving into each moment, by being grateful for the life force that flows through me; for the work I'm here to do; and for the love of friends and family that surround me in spirit.
Each moment we live is part of the fabric that makes up our lifetime and I'd like to be more present to each and every moment, instead of running my mind constantly to the past or to the future.
Thanksgiving is not only my favorite holiday, it's also my biggest life lesson. The lesson of Thanksgiving for me is about being mindful of what we have, or what we are doing in the moment. That is reality. The moment is the truth and it is a precious gift. It's all we really have and it's enough I think.
So, I will aim to be more in the moment from now on and I'll have a grateful heart. I realize that when I get lost in the past or in the future, and all my planning, the spirit of Thanksgiving fades away and anxiety, regret and longing tend to replace it. I don't want that!
Reflect upon your present blessings, of which every man has plenty; not on your past misfortunes, of which all men have some ~ Charles Dickens
Why is it so hard to stay in the moment and be truly present to life as it really is, right now? We don't have a promise or guarantee for anything more than that. So, why is it so hard to stay in the moment? I've learned from hospice patients, whom I've had the honor of working with during their final transition from this life, that as the time approaches to pass into spirit and leave this material plane of existence, it becomes increasingly important to be fully present in each moment. They taught me to keep my relationships current and to mend fences and speak my truth as I go along, and not wait until time runs out.
Be in the moment, speak your truth, forgive and ask to be forgiven, and say I'm sorry and then move forward to the next moment. That's the spirit of Thanksgiving for me. Be present in the moment and experience it for what it is – a fleeting moment in time that you are fully alive.
Especially today, but also in each moment that follows, be a witness to the love of friends and family and all the blessings that surround you each moment even if it's not what you expected. I feel that when the time comes to pass into spirit and leave this plane of existence, that if we have practiced the spirit of Thanksgiving most of the time and all of our relationships are current, and we haven't waited until it was too late to speak our truth and say thank you, then we have peace

PsychicAccess.com.


Stacy is a talented Medium, Healer, Bodyworker, Reiki Master, teacher and entrepreneur living in a cozy hideaway on the Central Coast of California. She possesses a variety of Clair gifts and is well versed in metaphysical practices. Stacy has spent thousands of hours reading for patients in Hospice and has honed her gifts without the need of any outside tools! She's been an active seeker of knowledge, wisdom and experience for forty years and feels inspired to share her gifts as a spiritual counselor and healer with others to ease suffering and clear confusion that sometimes clouds our truth and higher purpose. She works with Angels and Guides to bring their peaceful, loving and transformative messages to her clients. If you'd like to experience Stacy's inspirational energy for yourself, you can find Stacy at