Meditation Is A Stress Buster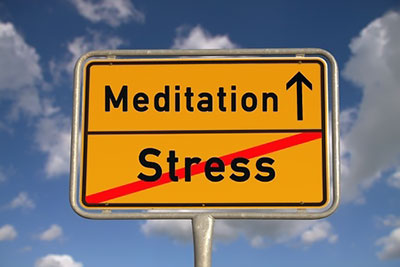 I often hear people complaining about anxiety and stress, and directly after that follows complaints about physical health issues. Headaches and bodily discomfort due to stress and anxiety can really ruin ones day, but you don't need to suffer with these issues. It's up to you to free yourself from it – mind over matter.
There is no reason to let anxiety and stress ruin your day. Free yourself from the hold that stress has on your life and well-being. You are stronger than you may think and you have free will. You can choose to be stress-free or stressed out. Yes, you do have a choice. It may seem difficult at first, but if you really put your mind to it, it can be done! Harness the power of mind over matter.
The more man meditates upon good thoughts, the better will be his world and the world at large ~  Confucius
There is much power to be found in a daily spiritual practice like meditation. Meditation and similar forms of daily spiritual practice are stress busters! If you have anxiety symptoms or stress headaches, meditation can do wonders. I used to suffer with these issues myself. Taking just 15 to 20 minutes out of your day for mindful meditation changed my life.
Create some alone time just to relax and go within. When we are stressed our mind is racing with negative thoughts, and the negative thoughts can lead to stress and anxiety issues. Anxiety and stress can also lead to digestive problems, heartburn and weakness in their body.
Your body is like a machine, you need to take good care of it. Stress slows our body down. Relaxation, prayer and focusing on positive energy, instead of the negative, can truly heal the mind, body and soul.
About The Author: Sabrina

Sabrina has worked as a professional psychic since 1989 and owns her own successful psychic business. Prior experience includes employment with prestigious psychic companies, which served as an excellent training ground that eventually afforded her the wonderful opportunity to go into business for herself. For over twelve years, she has dispensed psychic counseling and changed the lives of more clients than she can possibly count. Her aim has always been to empower people with choices so they may fully utilize the free will given to them by the Higher Source. You can get a psychic reading from Sabrina at PychicAccess.com