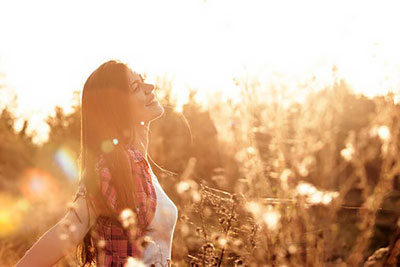 Let us love ourselves without judgment, because when we judge, we carry blame and guilt; we succumb to a life lived in shame that we don't deserve. In the end we feel a need for self-punishment, for offenses we've only imagined we committed. Judgment causes us to lose perspective, to lose sight of our lovelier qualities, the kindnesses we have performed, the generosity we have extended. Let us strengthen our will to forgive ourselves in this, and in every moment.
Clear our minds of emotional poisons and self-judgments, so we can live our lives in complete peace and love. Let us appreciate our mistakes for the tools of change they are. Instead of transforming them into "sins" that we have used in the past to judge ourselves by. Let us be quick to point out our loved ones' good qualities and refrain from reminding them of their shortcomings.
Find the love you seek, by first finding the love within yourself. Learn to rest in that place within you that is your true home ~ Sri Sri Ravi Shankar
This entire world was created for us, let us meditate and contemplate upon that. We might get a glimpse of our true self-worth, and in so doing begin to let the self-love flow.
Let our self-love be the power that fuels the dream of our life. With this new power in our lives, the power of self-love, let us transform every relationship we have… beginning with the relationship with ourselves.
May we be free of any conflict with others. Let us be happy to share our time with our loved ones and to forgive them for any injustice we may perceive in our mind. Help us love ourselves so much that we can forgive anyone who has ever hurt us in our life.
Give us the courage to love our family and friends unconditionally, and to change our relationships in the most positive way. Help us create new channels of communication in our relationships, so there is no war of control – so that there is no winner or loser. Together let us work as a team for love, for joy, for harmony. Let our relationships with our family and friends be based on respect and joy and allowing, so we no longer have the need to tell them how to think, or how to be.
A healthy self-love means we have no compulsion to justify to ourselves or others why we take vacations, why we sleep late, why we buy new shoes, why we spoil ourselves from time to time. We feel comfortable doing things which add quality and beauty to life ~ Andrew Matthews
Let our romantic relationships be the most wonderful of all our relationships; let us feel every joy every time we share ourselves with our partner. Help us strive to accept others just the way they are, without judgment, because when we reject them, we reject ourselves.
Today is a new beginning. Let us start our life over, beginning today with the power of self-love. Help us enjoy our life and our relationships. Let us explore life, take risks, be alive, and no longer live in fear of love. Let us open our hearts to the love that is our birthright. May we become masters of gratitude, generosity, and love, so that we can enjoy our life and all of creation forever.
Let us finally understand how worthy we are of love and finally live in the total love in which we were created.

PsychicAccess.com.


Sephi Roth is a natural born Psychic, Empath and Medium. For over thirty years she has maintained a successful private practice, designing personalized readings that incorporate her natural abilities, along with many other metaphysical techniques she's mastered. Over the years she has worked as private psychic consultant for two Fortune 500 companies, a prominent governmental figure and even two motion pictures. She has accomplished much in her field, but feels the most important aspect in all of her work is her desire to help others receive the answers they need. From her heart to yours, she finds no greater joy than making a difference in the lives of all she touches. Get a reading with Sephi Roth now at