Geopathic Stress Zones Can Affect Your Well-Being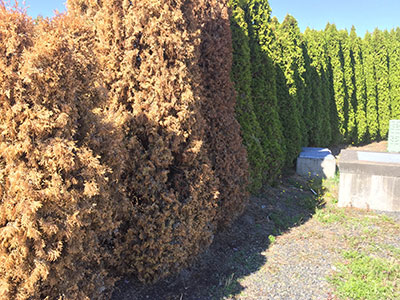 Did you know that living in a geopathic stress zone can affect your health and well-being? "Geopathic stress" refers to anomalies or stress in the earth's magnetic field that are harmful to humans, animals and plants, in fact, to all living things. The word "geopathic" is derived from the Greek geo meaning land or earth, and pathos meaning suffering or disease.
To understand what causes this and its effects, it is first important to know that the molten metal core in the middle of the earth acts like a magnet activated by the earth's rotation on its axis, and to lightning in particular. The earth's energy fields form a geometric grid pattern that is thought to be equivalent to the acupressure points on our bodies. Some phenomena are also linked to the grid points such as sacred places around the world and the Bermuda Triangle, among others.
Affecting the earth's magnetic field are natural phenomena such as underground streams, fault lines, craters, mineral concentrations, plus human influences, such as man-made lakes, building, installation of water, sewer and electric services,  power lines and grids. The harmful effect is particularly magnified if a man-made event occurs on or near the natural events. It has the effect of magnifying the discordant frequencies.
Geopathic Stress has become many times stronger over the years. We believe this is due to 'solar weather' caused by the sun penetrating the weaker ozone layer more easily. No doubt the stronger GS is one of the main reasons for the steady increase in serious illness (cancer cases have doubled over the last 20 years) ~ Rolf Gordon
The photograph accompanying this blog was taken here in Oregon, where I live. In the picture you can see clusters of arborvitae trees that have died. These tries are usually known here for their heartiness and fast growth. You may have seen such instances yourself. When I found these trees, I walked around them and found large transformer boxes nearby. A man-made electrical device servicing a complex of medical buildings was disrupting, creating, or magnifying discordant energy from the earth's magnetic field. As I looked down the row of trees, there were clusters of dead trees that were most likely affected by underground branches of power to those buildings.
If you are observant, you may be able to notice the effect of geopathic stress in your environment too. Have you ever noticed one tree in a row of trees that has died? Or a twisted tree trunk? A spot in your garden where grass or plants wither? Have you ever walked into a house or building that didn't feel "right?"
Through the years, perhaps like me, you've occasionally heard on the TV news about "sick buildings" and "cancer clusters" (incidences of higher-than-normal cancer diagnoses in a concentrated area). At the time of these newscasts, I thought it made sense because of chemicals and building materials that were harmful and possibly used in construction. I didn't give it another thought until 2003, when I moved to the 15th floor of a 24-floor high-rise, located near English Bay in Vancouver, British Columbia.
When I first looked at the apartment it seemed cold and uninviting. Because it was the only one available, I talked myself into thinking I could use sage and crystals to cleanse the space. Next to the apartment wall was a closet containing electrical circuitry that ran the length of the building. I'd also wanted to live no higher than the 8th floor, but nothing was becoming available in the timeframe I needed. So I signed a lease and paid my money.
The surface of the earth is woven with a pattern of etheric threads identical in energy and importance to the acupuncture meridians of the human body. These are responsible for the health and growth of the natural kingdoms of the landscape, and any interruption to their strength and harmonious flow has subtle but profound effects upon the health of the local natural life ~ Richard Creightmore
I had difficulty sleeping in that place. Pets in general, and cats particularly, are sensitive to these concentrations of negative energy. Always sweet-tempered and playful as a dog, my cat started whining and then howling. He was unresponsive to his toys, restless, and even his sleep cycle was disrupted. After repeated visits to the vet, we ruled out ailments or physical causes. The "relaxing" ointment I rubbed on his ears did not work. The vet offered to keep him for a couple of days, during which time he became his furry-purry self again.
I consulted with psychics who told me to move. I burned a special herb-infused candle to clear the space, but it burned wildly and unevenly. I started to feel cold drafts and found one side of the apartment to be uninhabitable. I got visions of child abuse in that area and the cold drafts continued. Geopathic stress zones also attract negative energy and spirits who are stuck on the physical plane. This apartment had it all!
Once I was finally able to move, my cat returned to his former happy self, but on Christmas Eve I had to rush him to the emergency vet for urinary tract blockage, and I fell into a deep depression. My physician diagnosed low levels of minerals and vitamins needed for healthy body processes. Little by little we each recovered, but I am positive the geopathic stress zone we lived in caused these conditions.
I hope this is a cautionary tale, so listen to your intuition when considering where you will live, set up a business and any other location you are considering. If further exploration about grid theory interests you, you can research "Planetary Energetic Grid Theory."
About The Author: Dianna

As a conduit to Spirit since birth Dianna provides channeled information from her Guides, Archangels, Ascended Masters & Animal Spirits. During readings, information comes to her through telepathy, empathy, visual images and physical sensations. She additionally uses Automatic Writing for very specific details and timing, Tarot and the Lenormand Cards. Dianna's specialties are providing you with remarkably accurate answers to your questions using her psychic consciousness to assist you in reaching new and rewarding goals. A Libra/Aquarius rising with three grand trines in her chart, Dianna has chosen to use her psychic gifts and Reiki Healing Energy to help others, providing practical answers to life's questions plus healing and clearing blockages. You can get a psychic reading from Dianna at
PsychicAccess.com.