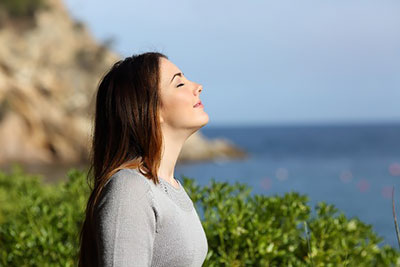 Energetic healing exercises can help to heal old wounds, and balance our emotional and spiritual bodies. By balancing our emotions we can start to make some positive changes in our lives.
Every action, and every word spoken or unspoken, will affect the flow of energy from you, and to you. Keeping this in mind is important when we are working on connecting to our spirit and promoting positive changes within. Your focus and flow of energy should be on connecting to your intended life's Journey. Asking the universe, God, angels, guides to help you get on the path that brings you to your greater good. Helping you to align and honor yourself in mind, body and spirit.
The portal of healing and creativity always takes us into the realm of the spirit ~ Angeles Arrien
After establishing a flow of positive intent with your energy, remember to be thankful for the experiences you have had and all you have learned. Focus on a feeling of being at peace and happy.
Putting aside any negative feelings or thought, ask the universe and guides to help align your desire with the ability to grow and learn, so when an opportunity enters your life you will make a connection. When your energy and emotions are calm, caring, and in tune with your greater good, that is exactly what happens.
Breathing Exercise
If you are feeling down or upset, remember to focus on your greater good. Release negative thoughts and emotions with deep breathing and centering. You can use this to balance emotions and remove any fear that is holding you back.
1. Imagine that as you breathe in you take in very pure and blissful light. Think of it as white in color, the color of purity. This light represents all the good energy and positive qualities that exist in the universe. I like to either sit or lay down in the sunshine, or near a window, when I do this.
2. You can also think of the areas within yourself that need healing. Think of those areas and allow the healing energy of the warm white to surround and aid in your healing process. This can be your mind, body, soul, or spirit. It is helpful to have a area to focus on each time you do the exercise.
Perception is a balance of ego. Perspective is a balance of spirit. Perfection is a balance of soul ~ KC Anton
3. Imagine breathing in the healing energy and when it comes into your body, it flows to all the parts of your body, going all the way down to your toes, finger tips and filling every tiny part of your body, down to the cells, the atoms, subatomic particles. Just spend some time doing that; breathing in the white light, letting it fill your body.
4. Think of the light as being warm, loving, fulfilling, having the quality to bring you peace and tranquility, healing whatever pain, problems, sickness you might have in your body and mind. This light has the ability to heal all those things.
5. Focus on how you are feeling and allow yourself to visualize the white light filling any emotional void or pain with love and acceptance. As you continue to breath in the beautiful white light, start to focus on your exhale. Think of all the old wounds and negative thoughts that you no longer need to hold on to. With each breath out, blow away those thoughts and feelings. You may only want to focus on releasing one thought or emotion each time you do this exercise. It is up to you and your comfort level.
I tell my clients to start out slow and only do a few minutes each time until they get used to the process. This is a wonderful way to allow your body and mind to become clear and relaxed. The nature of the light is very blissful, very nice, so that feeling fills you up.  You can add visualization of using the white light to heal old relationship wounds and then visualize closing those doors. You can be creative and add or take away what you like.  There are no wrong answers if you are doing it, you are doing it perfectly.

PsychicAccess.com.


Tiara is a Psychic Medium, teacher, and caregiver, who was born with gifts that span five generations! She lives in the Midwest, but belongs to a prestigious UK Group of Light Workers, Healers, Psychics and Mediums, who teach, train and connect with others around the globe. She's helped thousands to find comfort and clarity in dark times and has developed a visual meditation, all her own, that connect clients to their loved ones and Spirit Guides. If you'd like a reading from a Psychic who reads from the heart and changes lives in a positive way, you can find Tiara at: