Psychic Insight, Or Personal Opinion?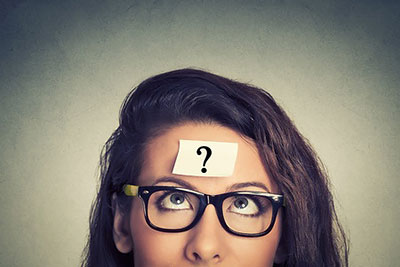 As a psychic medium and empath, with over 25 years experience, I'm still surprised when someone asks me, "Is that your psychic insight or your personal opinion? My response is usually, "You are not paying for my opinion; you are paying me for a psychic reading and that's what you are getting."
Why would someone ask a question like that? I admit, in my earlier days it sometimes was difficult to separate the two. But as I grew more mature and experienced in my work, it became easy to let the spiritual side of me flow easily into the reading.
Your assumptions are your windows on the world. Scrub them off every once in a while, or the light won't come in ~ Isaac Asimov
It can , however, be difficult for the empath. The perceptions and feelings just spill over into my personal life and I do not always have complete control over it. There are times when I just don't want to feel what someone else is feeling. There are times when it is none of my business, but it doesn't happen by choice, it just happens.
Empaths are telepathic. Being able to read someone's mind is both a blessing and a curse. A blessing when I am helping someone take control of their life and be happier. A curse when I don't feel comfortable knowing what my neighbor is thinking.
If you feel that you are getting a personal opinion, instead of a psychic reading, you should probably stop the reading and move on to someone you have more confidence in. But, also take the time to listen when you are getting a psychic reading. Ask questions that helps you to relate to your reader and get to the core of your issues.
Despite some of the "occupational hazards", I would not change a thing about my life or my work. I have met some wonderful people on my travels through the psychic realms and I hope to be around another 25 years.
About The Author: Lani

Lani is a third generation psychic, who inherited her gifts from her mother and grandmother. In addition to her skills as a clairvoyant and dream interpreter, she is a natural born empath, and can feel what others feel. She can feel your difficulties and immediately pinpoint your dilemma. Through this gift, she can accurately guide you to make the right decisions that will improve your future. Get a psychic reading with Lani now at PsychicAccess.com


<!div id="networkedblogs_nwidget_logo" style="padding:1px;margin:0px;background-color:#edeff4;text-align:center;height:21px;"><!a href="http://www.networkedblogs.com/" target="_blank" title="NetworkedBlogs"><!img style="border: none;" src="http://static.networkedblogs.com/static/images/logo_small.png" title="NetworkedBlogs"/><!/a><!/div>