Life Lessons Learned From Near Death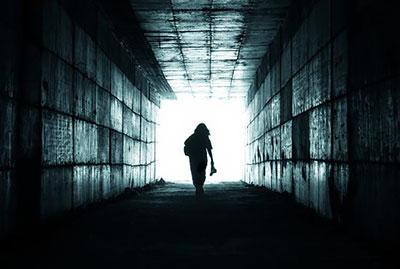 I had a Near-Death Experience (NDE) 15 years ago. It changed the course of my life and gave me purpose.
My life before the NDE was absolutely horrible! I had no purpose, no joy, nothing. I had nothing to live for, nor any reason to live. I felt numb inside. I was in a dead end job, which I hated, and I had been rejected by a man whom I loved with all my heart. Plus, I was living with my parents at the time, which made an unbearable life more unbearable to the point of being intolerable. Then a miracle happened.
I was driving home one evening and woke up in the hospital the next morning seeing a bright light. It was scary not knowing what had occurred during the night. I am not going to go into too much detail about the experience, but I was shown the life I had been living was not the life I was meant to be living.
It is worth dying to find out what life is ~ T.S. Eliot
A change occurred in me on that day. I was given a chance to review my life up to that point. I was shown my true life was not the life I was living at that time, and I had allowed others to take advantage of me.  It was like I had the word "doormat" on my forehead. I didn't care how others treated me, because I didn't know how to love and care for myself.
I woke up feeling like a different person. My mother has often commented on how "different" I was since the NDE. I became a lot more vocal in my dealings with others, about my needs and wants. Prior to the NDE, I put others' needs and wants ahead of my own.
I moved out of my parents' home a year after the NDE. I decided I wanted to take the risk of living on my own and without my parents' interference. The man who rejected me came back to me, after he had heard of the NDE.  We tried it for another year and then I had had enough of him and broke it off. I didn't like how he treated me and how we were going back and forth.
I have absolutely no fear of death. From my near-death research and my personal experiences, death is, in my judgment, simply a transition into another kind of reality ~ Raymond Moody
The most important lesson from the NDE was that I found purpose in my life! I had suppressed my psychic and healing gifts that were meant to help others. It was difficult at first for me to integrate my gifts into my life. There was a point I thought I was going crazy, but people were brought into my life to help me learn how to utilize those gifts. I truly believe when people are meant to show up in your life, they will!
I also no longer fear death. In fact, to me death is a transition to another phase of life. There truly is a cycle of life and death. Most importantly, I wanted to live again. It was through my near-death that I learned how to live and I am grateful for the experience.

About The Author: Angelic Amy

Amy's two near death experiences (NDE's) pushed her natal psychic abilities into overdrive and her story is featured in a famous psychic medium's new book! She's experienced a rich life full of more ups and downs than most encounter in a lifetime, which has only helped her connect to her clients on a deeper level. Tapping into her clairvoyant, clairaudient and Mediumship abilities, Amy is a prominent radio show host, has appeared on other radio shows, and is a popular Tarot reader at Psychic Fairs and parties. This native New Yorker is an experienced energy healer, a Reiki Master, and channels gentle Angelic energies through an Integrated Energy Therapy Technique. It's an honor for Amy to help you in your time of need. If that time is now, you can find this gifted psychic at PsychicAccess.com.