A Life Touched By God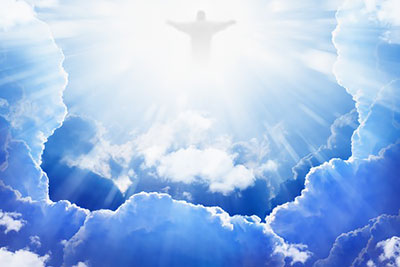 I am a deeply spiritual person who is blessed to have received an amazing gift as a believer. It all came to me in an unusual way, and it was certainly not of my own accord. It also did not happen while I was inside my human body.
One evening I when to sleep and saw a vision of God. I only saw his profile, and he lifted his hand and touched my shoulder. The moment he touched me it felt as if my breath was leaving my body and I was lifted up.
God took me to what I can only describe as Heaven. He showed me just a glimpse and it was beautiful beyond comparison. It felt like I knew everyone there, and it felt like home.
To fall in love with God is the greatest of all romances; to seek him, the greatest adventure; to find him, the greatest human achievement ~ Raphael Simon
Then God told me he had brought me here so I can share it with the world. "Tell them I am real," he said. "Tell them my love is real." So, I am telling you now. God exists. God is real. God is love.
People tend to be so judgmental. But the Bible says God wants us to love each other, not judge each other. That's what god does: he loves us, unconditionally. God is our first and real true love.
Meditating on God, and focusing on your daily spiritual practice can bring so much healing to the body and mind. We always have time to focus on bills and problems and the everyday stress of this world, but we seldom, if ever, make time for God and spirituality. Meditating on God can bring us much peace and healing.
If we make the time to focus on what lies beyond this world, and pay attention to God brings a much deeper, meaningful dimension to our daily life. Know that there is much we can learn from God by reading his Word, and meditating through prayer. Inviting God into your life is such life-changing experience. It will alter your life for the better.
About The Author: Sabrina

Sabrina has worked as a professional psychic since 1989 and owns her own successful psychic business. Prior experience includes employment with prestigious psychic companies, which served as an excellent training ground that eventually afforded her the wonderful opportunity to go into business for herself. For over twelve years, she has dispensed psychic counseling and changed the lives of more clients than she can possibly count. Her aim has always been to empower people with choices so they may fully utilize the free will given to them by the Higher Source. You can get a psychic reading from Sabrina at PychicAccess.com