Proud To Be A Psychic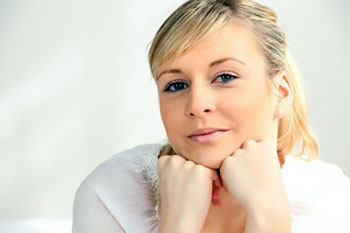 When I first started to notice my own psychic abilities, I was very young. It's hard to understand these phenomena when you are only a child. I would feel things, hear things, and see things I did not understand. It was hard for a child to go through, but as I got older I never ignored my gift.
I kept at it and as the years went by it got even stronger. I believe we all have some form of psychic ability and that we have it for a reason. I feel nothing is a coincidence in life. As we get older some people's intuitive side gets stronger and we become more sensitive. We are able to warn other people about certain areas in their life, or picking them up when they are down, telling them how it really is without sugar-coating what we perceive. To do this successfully one must be confident about your extra sensory abilities.
When I stand before God at the end of my life, I would hope that I would not have a single bit of talent left, and could say, 'I used everything you gave me ~ Erma Bombeck
If you feel you have the gift of having psychic abilities, then you need not doubt yourself. Don't feel that "oh, it was only a hunch," because you're ignoring your wonderful gift and not putting it to good use. The more you practice and apply it, the more it will grow stronger.
I love this gift that I have to help and guide others. Unlike many other psychics I have heard of, I never wanted to hide my psychic abilities. Why would you hide something so dear to you, that means so much to others? No, we should be open to talk about, blog about it, and help others with it.
I find it so awesome that I can make someone's day a little brighter, and their life a little easier. Being a psychic is a great gift. I really love that I am a psychic and don't feel overwhelmed by it or ashamed of it. My sixth sense just comes naturally, without any fuss. We all have a gift we bring to the world. Mine is to be a psychic advisor. If you have that gift you need to enjoy it and use it for the greater good… not ignore it.
About The Author: Sabrina

Sabrina has worked as a professional psychic since 1989 and owns her own successful psychic business. Prior experience includes employment with prestigious psychic companies, which served as an excellent training ground that eventually afforded her the wonderful opportunity to go into business for herself. For over twelve years, she has dispensed psychic counseling and changed the lives of more clients than she can possibly count. Her aim has always been to empower people with choices so they may fully utilize the free will given to them by the Higher Source. You can get a psychic reading from Sabrina at PychicAccess.com