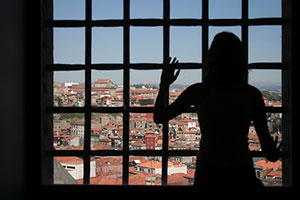 Most of us are born with a inner voice. Some of us know it as our own voice, and others feel it is a voice trying to steer us in the direction of love and growth. Whether it is your own intuition, or your spirit guides, the reason you are receiving a message is because a higher power is trying to guide you to make decisions that honor who you are in a positive way.
Many of us hold on to hurtful people and events that are causing us to feel trapped. Our hopes and dreams become more difficult to obtain, as we continue to allow ourselves to hold on to old ideas. These ideas are no longer relevant to our lives, but we continue to tell ourselves anything to hold on to those ideals.
In the process of letting go you will lose many things from the past, but you will find yourself ~ Deepak Chopra
We all can identify with wanting to be loved and needed.  Sometimes it comes from painful childhoods, ruined friendships, failed marriages. Sometimes we might not understand why we will sacrifice ourselves to feel needed.
Even though we have been wronged and sorrow grows deep inside our hearts, we too often bury those feelings to hold onto false hope. We hope that things will change, hope that love will return, hope that things will be like "the good old days."  Hope is sometimes all we have, or is it?
When we ignore and refuse to hear our inner voice, giving us guiding messages to be honest with ourselves, we not only dishonor ourselves, we keep ourselves bound to a situation we have no control over. We continue to feel helpless, depressed, and out of control deep inside, all the while telling ourselves little white lies… sugar coated with hope.
The need to hold on to these feelings can become obsessive at times, causing us to grasp tighter, while we are not aware that we are choosing a negative way of life.
To break free and find peace within, you must anticipate how difficult the process may be. Wanting a different way of feeling is your first step towards your Life's Journey. Understanding it has been a long tiresome road you have been on, and breaking free of the chaos will take time, and determination. You have to make a conscience decision to be the person you know is waiting to be heard.
The truth is, unless you let go, unless you forgive yourself, unless you forgive the situation, unless you realize that the situation is over, you cannot move forward ~ Steve Maraboli
Taking time to ask yourself questions about how you truly are feeling and answering them honestly will bring you into the present. Write down your questions and answers and take time once a week to reflect on them. I have been on a very sacred self journey myself and understand how helpless you may feel at times. Step back from the people, places and situations that are causing you to feel hurt and try to see the reality behind the hurt. Where does it come from and why are you so deeply affected? This is where you reflect, acknowledge and hopefully move in the direction towards inner peace.
You are not alone on your journey, there are many spiritual and psychic advisers who can give you the guidance you need during any phase of your journey. Many of us are spiritual advisors and want nothing more than to help our clients learn and grow.  I love connecting with my clients and helping them get in tune to their inner voice. Being able to break away from painful people and situation is only the beginning of finding a peaceful and loving self.

PsychicAccess.com.


Tiara is a Psychic Medium, teacher, and caregiver, who was born with gifts that span five generations! She lives in the Midwest, but belongs to a prestigious UK Group of Light Workers, Healers, Psychics and Mediums, who teach, train and connect with others around the globe. She's helped thousands to find comfort and clarity in dark times and has developed a visual meditation, all her own, that connect clients to their loved ones and Spirit Guides. If you'd like a reading from a Psychic who reads from the heart and changes lives in a positive way, you can find Tiara at: