Affirmations Manifest Magic In Your Life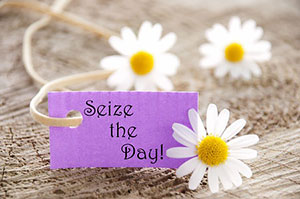 We create our own reality. Sadly, many people live their lives on default. They give their power away every day, believing that they have no control over the events in their life. Things just "happen" to them. This is a huge misperception.
We are magnificent, magical beings and we are totally in control of creating the reality we desire through our thoughts and belief systems. But for some reason we are "hard-wired" toward negativity. It takes effort, awareness, and control to catch the negative thoughts and shift them into positive thoughts.
Belief consists in accepting the affirmations of the soul; unbelief, in denying them ~ Ralph Waldo Emerson
We weren't always this way. Each one of us came into this body pure, positive and filled with love, but as the daily pressures of life came raining down upon us our thoughts increasingly became negative.  We began to pick up negative thoughts from our parents, siblings and influential people in our life like teachers and coaches.
It's time to step up and take back your power and the best way to do this is through affirmations. I practice affirmations daily and it has changed my life!  I post affirmations everywhere – on my computer, my mirrors, my kitchen cupboards, the refrigerator.  Anywhere I can stick a "post-it" note there is an affirmation.  I have a wonderful friend who owns a sign company and she prints these affirmations on beautiful wooden plaques for those affirmations you truly cherish.
Here are a few of my favorite affirmations. Say each thought lovingly to yourself three times daily and watch magical things begin to happen in your life:
1.  I am creating a world that is always in support of me.
2.  I go beyond my comfort zone with courage and conviction.
3.  I am open and receptive to creating a new reality filled with amazing new experiences.
Affirmations are our mental vitamins, providing the supplementary positive thoughts we need to balance the barrage of negative events and thoughts we experience daily ~ Tia Walker
My goal this summer is to create exciting experiences that move me into a new level of being.  If you could do anything you wanted what would it be?  Take a deep breath and release the "no's" in your life.  Take a second deep breath and release all the "what would they think" from your thoughts.  Now as you breathe for the third time open your mind to unlimited potential and watch creative ideas begin to pour forth as you explore and move beyond your comfort zone.  Happy hunting!  Oh, and anything is possible…the sky's the limit.
Remember to watch for negative thoughts creeping in to sabotage your efforts, because they will, it's simply human nature.  You have made a conscious decision to take back your power and create your own reality, so when those thoughts crowd in, take out your affirmations and repeat them three times.
And if your affirmation sheet isn't handy, say a prayer. My favorite is the "Our Father," or say nice and loud:  "I cancel that thought times three!" It works, but you have to remember to watch and recite to reprogram your mind for greatness.
About The Author: Julie

Julie is a psychic Medium, healer, and spiritual educator from Wisconsin with a plethora of metaphysical credentials too long to list here. After her father's passing, almost eighteen years ago, she fully embraced her natural gifts as a psychic Medium and now works full-time helping others all across the globe with spiritual readings and teachings from the beyond. She is the host of two radio shows, the owner of her own healing business since 2007, and heads an online University for international soul development (HSU). Julie is a Channel for Archangel Metatron, delivering clear messages to clients that transform their lives. If you'd like to experience this highly qualified and gifted metaphysician for yourself, you can find Julie at PsychicAccess.com.