When The Student Is Ready, The Teacher Appears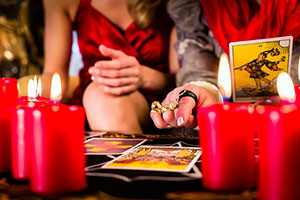 Gifted clients sometimes call me to ask how to develop their psychic abilities. My answer is always the same, connect with like-minded people so that you can openly share, learn and practice.
Where to find these people is usually the next question. Well,  you found me for starters! Something bigger than all of us directed you to me. More will follow. At times it is not necessary for you to seek. As the saying goes, when the student is ready the teacher will appear…
Driving has always been my escape. Cranking up the music, opening the windows, becoming one with my car. It is where I do my best thinking. Unconsciously, I am aware of my surroundings. I've always been a safe driver. But consciously my mind is sometimes in high gear. When I'm on the road I unwind, develop ideas, mull over dramas, laugh at the ridiculous, and most importantly, enjoy my own company.
As you become more present in your own life, you will begin to enlighten others by your example ~ Germany Kent
During one such "escape" drive, I was getting away from my small children, my husband, long shifts at a maximum security prison and renovations to a recently purchased rental property. I was,  in fact, sick to death of inhaling drywall dust. The fumes of the day's DIY chemicals lingered in the car with me. As I mentally complained to myself about my complicated life, I noticed something that caught my eye. Off to the right hand side of the road stood a sandwich board that read: Déjà Vu Metaphysics. Underneath the name it advertised "psychic readings." I pulled straight into the driveway. There was no thought to do so, just intuitive action.
It was a farm yard, acreage type of setting, with trees, and a small outbuilding that appeared to be the psychic shop. The house was an old farm house with a large welcoming porch, set up with a sofa and seats. It was charming in its simplicity, yet there was also something energetically mystical about the whole setting. I was intrigued.
Kathy stepped down from the porch of the house to greet me in front of the shop. She was dressed in a long, black gypsy-style skirt, and a matching tunic with billowy, long-flared sleeves. Her hands were adorned with delicate silver rings, and around her neck was a pendant with a crystal. She had long, wavy dark hair and a stare that made you feel as if she was looking right inside your soul. Yet, there was also a warmth that emanated from those mysterious eyes. A knowing. It felt like I was in the presence of truth and grace. I was overwhelmed and excited all at the same time.
Soon I sat across from Kathy at a small desk covered in a satin cloth. I shuffled her Tarot cards and she told me about the struggles that I would encounter with my oldest daughter, she described my life in colorful detail, she knew more than what she was seeing in those cards. When our eyes met I knew in that moment why I was sitting here in front of this stranger. I was supposed to be right there at that moment in time.
The mediocre teacher tells. The good teacher explains. The superior teacher demonstrates. The great teacher inspires ~ William Arthur Ward
I paid Kathy for the service and she invited me to a group regression session that she would be hosting in a couple of weeks. Past life regression interested me deeply. The whole time she was talking I felt like the rebel in me had awoken. My metaphysical interests always had to be kept a secret from anyone in my life. I was raised in the Christian faith and I could never publicly embrace anything esoteric. So, I went through the motions and lived with the guilt. But this time it was different, this was real.
Kathy's mystical world was calling me in a powerful way. As I left the little psychic shop, I decided right then and there I would start stopping by to visit Kathy more often. This ultimately opened up a whole new world for me and helped me sort out who I really was.
The next time I stopped by, her mother looked at me and exclaimed, "Why, aren't you just like a leopard getting her spots!" I hadn't yet started to share some of my personal metaphysical experiences with them, for I held them as a close secret for many years. Who could I tell who wouldn't think I'm crazy? Well, Kathy and her mom did not. They explained what my experiences were and gave me the insight I was so hungry for. What a gift!
It was the start of the most profound friendship and mentoring connection I have ever experienced. I learned how to astral travel with Kathy. We would set up a time to do so and it would happen just as we planned it. It was so much fun the next day to exchange what we had seen and experienced.
Kathy and her family became our family over the years. They are all gifted psychics with diverse abilities. It was a joy working and playing with them, and learning from them.
The greatest good you can do for another is not just to share your riches but to reveal to him his own ~ Benjamin Disraeli
This past December, we lost Kathy to cancer*. There isn't a moment that goes by that I don't think about her and the antics we experienced together. I know she is with her soul group now; this information was passed to me by her mother. Yet, I miss her human presence more than I can put into words. But I do feel her in my moments of self-reflection and sadness. Several times over the last few months I felt pure love wash over me. I know very well that it was my dear friend.
The connection that we have with loved ones don't just disappear, they will always find a way, even in the briefest of moments. For that, I am thankful. I know that Kathy is happy where she is and is no doubt keeping a watchful eye on us all.
If you are still looking for your mentors, don't worry. They will come.
*Psychic Access mourns the loss of our beloved friend and colleague, Kathy, and we hereby extend sincere condolences to her family and loved ones. She will be missed and always remembered. A life that touches others goes on forever.

About The Author: Isthemus

Isthemus is an experienced psychic advisor with her own Metaphysical Company based out of the Fraser Valley of British Columbia. A natural born empath, clairsentient, clairvoyant, intuitive Counsellor and psychic advisor. Patty still does Paranormal Investigations as well as teaching workshops on how to interpret signs. You can talk to Isthemus at PsychicAccess.com.


2 Responses to When The Student Is Ready, The Teacher Appears