Knowing When To Walk Away From A Relationship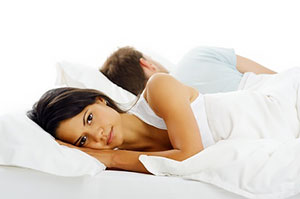 Many callers ask me if they are wasting their time in a particular relationship, but it is not the psychic's job to make that decision for them. I believe we all have a particular path and we must find these things out for ourselves. It is their decision to make whether the current relationship they are in is worthwhile. As reader I can only advise, based on what I see, but I cannot make life decisions for my clients.
I recently ended a romantic relationship myself. It wasn't easy for me, because I thought this person and I had similar life goals. It turns out we didn't.
Everyone's allowed to be in love with the wrong person at some point. In fact, it's a mistake not to be ~ Harriet Evans
I believe we as women know when it is over because we do our very best to work things out. We go through many months, and sometimes years, of "working it out", hoping against hope that things will change. We often accept things the way they are for the time being. I know I did.
Then, as I thought more and more what I wanted out of life, and about my goals, dreams, and aspirations, I gradually came to the realization that my vision for the future was not matching up to my ex's. For long I had hoped things were going to work out. We had those repeated discussions – the ones where you ask one another what you want out of life – and he didn't have any answers for himself. I knew this was an indicator that he was stuck in his old ways.
There is a saying I have heard through the years, "You either grow or go." I finally decided I needed to walk away from him.  It wasn't a very difficult decision for me, as I had done a lot of anticipatory grieving and mourned the loss of the relationship before it actually ended.
It's no good pretending that any relationship has a future if your record collections disagree violently or if your favorite films wouldn't even speak to each other if they met at a party ~ Nick Hornby
When I finally made the decision to walk away, I did some logical reasoning as to why I was leaving. I knew we didn't have the same goals, dreams and aspirations, but I also knew that after my father had died I did not receive the emotional support I needed. It is amazing when a death is experienced how the other person responds to it. He had no clue as to what I was going through, and his lack of support during that life changing moment for me was a future indicator of how he was when the chips were down.
It is very important when you walk away from the relationship that no stone is left unturned. I feel I did everything possible to make the relationship work. We even went to counseling, but if one partner is unwilling to change, then it is time to call it quits. When one door closes, another inevitably opens.

About The Author: Angelic Amy

Amy's two near death experiences (NDE's) pushed her natal psychic abilities into overdrive and her story is featured in a famous psychic medium's new book! She's experienced a rich life full of more ups and downs than most encounter in a lifetime, which has only helped her connect to her clients on a deeper level. Tapping into her clairvoyant, clairaudient and Mediumship abilities, Amy is a prominent radio show host, has appeared on other radio shows, and is a popular Tarot reader at Psychic Fairs and parties. This native New Yorker is an experienced energy healer, a Reiki Master, and channels gentle Angelic energies through an Integrated Energy Therapy Technique. It's an honor for Amy to help you in your time of need. If that time is now, you can find this gifted psychic at PsychicAccess.com.


One Response to Knowing When To Walk Away From A Relationship