Just Ask And Listen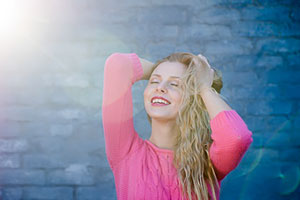 Channeled from 'The Collective' by Sharon Michelle
"Everyone has guides and helpers that are with them all the time. All that needs to be done is to slow down long enough to listen. Whenever life seems to be speeding up, then it is time for you to start slowing down.
Meditation is great for this. Just slow your mind, surround yourself with peace and quiet and open up your mind. Bring your focus inward. We, your guides and helpers, will communicate with words and visions as well as through your dreams.
Your questions are great as it gives us something to answer initially. Eventually, you will be able to just tune in and listen and we will speak. We are all just waiting to help you. We cannot do so, if you don't ask and if you don't listen. This is true for everyone – all of humanity. Yes, it is so much easier than any of you imagine it to be. What makes it so difficult in today's world is that so many do not slow down…ever. They are rushing from place to place, worrying, and trying to stay in control of all the irons they have in the fire, and of all their relationships.
Every time you don't follow your inner guidance, you feel a loss of energy, loss of power, a sense of spiritual deadness ~ Shakti Gawain
Exerting control is not the answer. The answer is to release control and allow. Humanity makes things too difficult. They think they have to struggle. Life is not meant to be this way.
If you find yourself always struggling, then you are not on your highest path. Life is meant to enjoy, to share, to stay connected, despite earth's distractions. If you are trying to maintain  tight control, it simply means you are not listening; you are not free.
When you are on your highest path, what you need and desire falls into place effortlessly, at the right time and the right place and with the right people. It truly feels magical.  This is how life is meant to be.
If you can tune in and listen to what your higher self has to say, to what your guides and angels and the source have to say, you will slide easily through life's ups and downs. Even a perceived failure leads to your success. You will be guided every step of the way to make the choice that is for your highest good.  Making this choice to align with your path and your highest good, leads to your highest success.
Therefore, be ye lamps unto yourselves, be ye a refuge to yourselves. Hold fast to the truth as a lamp; hold fast as a refuge to the truth. Look not for refuge to anyone besides yourselves ~ Buddha
Connect into that heart center within the center of your being, and balance the right with the left operating from the center, and you will be able to stay on your path through all of life's twists and turns, through every dark day and night, always ending up in the light. This is the correct way to go through life's journey.
Remember, the light is inside of you and not outside of you. It is not necessary to have anything outside yourself to walk in the light. Everything that you need, you carry with you at all times. All that is necessary is to tune in and find that light within you.
How do you do this? Through meditation, affirmations, visualization, and just staying relaxed, at peace and aware of your inner guidance. All these things lead to a place of inner peace. Also, ask to be released from all that is holding you back from your highest good. Let go and just be. Know and believe that what you carry inside of you is the most important guidance, information and relationship that there is.
If you need help with learning how to connect, how to do affirmations so that they work, or just assistance with your own questions, contact Sharon Michelle  for guidance.
About The Author: Sharon Michelle

Sharon Michelle is one of the most experienced psychics contracted by Psychic Access. She built a successful metaphysical career spanning almost four decades, primarily from private practices located in Texas and California, with many clients also scattered around the country. She began her career as a professional psychic in 1970, after a near-death experience boosted her gift to a new level. She first worked out of her home, receiving clients through word-of-mouth. Later she also worked with great success at psychic fairs in several states, and eventually she was also employed by numerous well-known psychic hotlines. By the end of the 80's, Sharon had developed a strong reputation as a psychic reader, author, lecturer, and teacher. Get a reading with Sharon Michelle at PsychicAccess.com.


This site uses Akismet to reduce spam. Learn how your comment data is processed.