New Chakra Revealed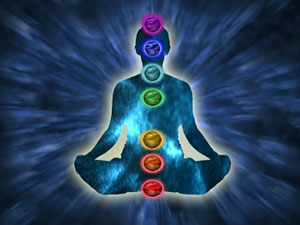 In 2005, Spirit added a wonderful new gift for me to utilize in my readings: Aura and Chakra Scans. I used to do them occasionally, but now I was advised to do them every time.
Initially it was slightly confusing, because I started noticing that on some people there were two chakra centers in the chest area, where before there had only been one, namely the Heart Chakra. After reading a book recently of channeled insight obtained via hypnosis, I discovered information confirming what I had been seeing. I learned that there was indeed another chakra in the chest area, which has been closed for centuries. However, the book did not say what the chakra was used for?
May our heart's garden of awakening bloom with hundreds of flowers ~ Thich Nhat Hanh
After doing a lot of these aura readings, I realized it was usually most obvious in people who had experienced a Near Death Experience (NDE) or had experienced some kind of consciousness raising experience.
I asked 'The Collective' (the name preferred by my guides working in unison) what the purpose of this 'new chakra' is?
They replied: "This chakra is a Higher Expression of the Heart Energy.  It is one that understands more fully the Unity of All.  This is why NDE's have this chakra opened.  They have been awakened to the reality of the Oneness of All and the reality of the Other Side."
It became clear to me that utilizing this Higher Heart Chakra allows you to connect with your own Higher Consciousness on a much deeper level. It allows you to go back and forth between the physical and spiritual worlds with greater ease.
Per The Collective, "As you are awakened to a higher level of awareness, this chakra is once again apparent and open in your auric field, and you are allowed access to higher frequencies and dimensions of being."
One has to feel the chakras, not know about them. You have to feel; you have to send feelers inside yourself ~ Osho
"People who have this newly opened chakra in their aura are consciously existing bi-dimensionally. It gives them the ability to "walk between the worlds" with a foot in each, being able to move back and forth.
This is available to all people who seek to reach this level of awareness, and there are currently a growing number of people who are experiencing this. There are more now than there have been in several thousand years!"

Information on the Chakra was telepathically channeled from "The Collective" by Sharon Michelle in June 2010.
About The Author: Sharon Michelle

Sharon Michelle is one of the most experienced psychics contracted by Psychic Access. She built a successful metaphysical career spanning almost four decades, primarily from private practices located in Texas and California, with many clients also scattered around the country. She began her career as a professional psychic in 1970, after a near-death experience boosted her gift to a new level. She first worked out of her home, receiving clients through word-of-mouth. Later she also worked with great success at psychic fairs in several states, and eventually she was also employed by numerous well-known psychic hotlines. By the end of the 80's, Sharon had developed a strong reputation as a psychic reader, author, lecturer, and teacher. Get a reading with Sharon Michelle at PsychicAccess.com.