The Basics Of Aromatherapy – Part 3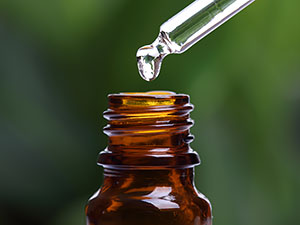 In this blog post I'll look at some other ways of using aromatherapy* in your daily routine.
CANDLE MAKING
Any essential oil can be used in a candle to infuse your home, or any place energy needs to be shifted, or re-created.
Candle making is an art, you can use molds, tall fireproof glasses, dixie cups.  Just be sure to add the oil with the wax, not after the candle has been poured! I learned that the hard way.
SOAPS AND LOTIONS
Soap making is also an art.  Making a personalized gift of soap, lotion or candles is inexpensive and always treasured.  Soaps can be either in bar form, liquid form or star shaped, or any other shape you can think of.
To practice any art, no matter how well or badly, is a way to make your soul grow. So do it ~ Kurt Vonnegut
There are a lot of good recipes out there, I prefer the ones on OffBeatAndInspired.com and I really like the cold pressed recipe, it's almost foolproof.  They have a calculator to ensure you use the correct ratios.  Always  use safety glasses and rubber gloves.  Always  write everything down, the amounts and the results, keeping in mind that your notes will be what you're working from in the next batch you make it.
There are several unscented lotions on the market, choose one, put the lotion into a jar large enough to shake, add your scents and shake.  But if you want to do it start to finish, Pinterest.com has endless ideas.
BATH POWDER
A study came out about 15 years ago that indicated that talc powder can be a contributory factor to ovarian cancer.  Which leaves us cornstarch.  When I started using cornstarch only powder, the only one I could find on the market was created for babies, and while smelling like a baby's clean derriere is okay for the office, it clashed with my perfume a lot of the time.  Here's the recipe I use:
1 cup cornstarch
1/4 cup baking soda
25 drops of any essential oil.
Put the essential oil on top of the dry materials in a blender and run the blender for three or four minutes.
Soap and water and common sense are the best disinfectants ~ William Osler
BATH SALTS
There's nothing better than a hot bath after a stressful day.  I love giving bath salts to other women, they're always so appreciative.  When I started making bath salts I made a lot of the base and just put the essential oils in a little at a time, as I need to make a gift or use just a scoop for my own use:
1 part baking soda
2 parts Epsom salt
3 parts sea salt
When adding an oil, I use 50 to 80 drops of oil per cup of salts.  If you're making this for a child, cut the oil in half.
A good recipe for achy muscles:
1 cup salt mix,
50 to 80 drops total of: lavender, clary sage, peppermint, chamomile
TEAS AND FOOD
Most essential oils should not be ingested, but as you work with oils more you'll see how you can incorporate them in your diet.
If you make sun tea, try this:
6 green tea bags
1 drop Bergamot, just one
One of the major tea marketers has bergamot flavored green tea, this is just less costly.  Bergamot helps us get and stay in balance, and can be difffued, and used in bath salts.
Having trouble getting to sleep?  Occasionally I'll put a half a capful of vanilla extract in a coffee cup of milk with a little Stevia to sweeten it.
You can also steep herbs in water to use as a tea or in your bath.
* None of this information should be used as a substitute for medical attention, always use in conjunction with professional medical advice.
About The Author: Indigo

Indigo is an Indigo child, her gifts have been handed down through generations, and she has used them since she was a teenager. Using a unique blend of, tarot, astrology, numerology, psychology and clairvoyance, she is able to give you the most information in the shortest time possible to help you find a way to change your situation. She has been a spiritual advisor in her community for 20 years and continues her education, while fostering the gifts she has handed down to her grand-children. You can get a reading from Indigo at PsychicAccess.com.