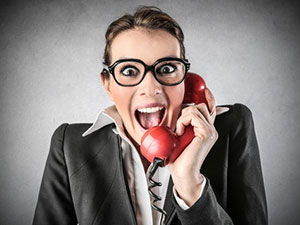 Psychic readings require me to focus and concentrate on nothing but you and your questions. With the help of my trusted Guides, I get information telepathically, energetically and through the mystical symbols in the tools I use. Sometimes I will hold or look at my crystals, while focusing on your questions. I also look at naturescapes outside my windows.
Because psychics work with energy, I can read it as long as it is flowing. Think of the wind blowing and then suddenly changing directions, scattering all the plates, napkins and forks off the picnic table. To potentially complicate things, most of us use cell phones, again a source of energy. It's not the best of circumstances, but I've read for people who call from a closet or a bathroom for privacy, or while driving a car or riding a bus, while children and dogs are chasing each other and playing.
Signals from spirit all serve the same purpose; to give you back your life as a creator ~ Deepak Chopra
I definitely have read above all this energetic "noise," but breaking through it all to focus on your most urgent questions takes my attention away from you. Most often I'm asked about other people who are involved with you. I am now consciously blocking out the background noise, focusing on you, the other person, and you in relationship to the outside world, and to the ones you ask about. You can get more information in a shorter period of time if you prepare and call from a distraction-free environment.
When you call for a reading, you'll get the most out of it if you take time to think about your questions. Even writing them down will clarify and help you to have a focused reading. Know your expectations. Are you prepared with an open mind and heart? Are you prepared to hear the truth, even if it's not what you expected? Are you calm and ready to participate?
I use the word "participate" very purposefully. Most of us want to know about the present, or the future. Even looking at the past, it is still each one of us who has created it by the choices we made. So it is also true for the present and future. A psychic reading is a snapshot in time. I could say, this is the outcome if the energies around the situation are constant.
No pessimist ever discovered the secret of the stars, or sailed to an uncharted land, or opened a new doorway for the human spirit ~ Helen Keller
But energy is never constant. It flows. Sometimes it is like the ocean, waves crashing; it ebbs and flows, but it's always strong and subject to outside influences like moon phases and weather systems. At other times, energy is still and calm, moving imperceptibly like a lake, smooth as glass.
Try to use psychic information thoughtfully. Picture the desired outcome. Know it is possible. And live with optimism and hope. Focus on your goal, not on your anxieties, fears, or past experience. Participate in manifesting your desired outcome even if it means making a shift in your thinking.


PsychicAccess.com.


As a conduit to Spirit since birth Dianna provides channeled information from her Guides, Archangels, Ascended Masters & Animal Spirits. During readings, information comes to her through telepathy, empathy, visual images and physical sensations. She additionally uses Automatic Writing for very specific details and timing, Tarot and the Lenormand Cards. Dianna's specialties are providing you with remarkably accurate answers to your questions using her psychic consciousness to assist you in reaching new and rewarding goals. A Libra/Aquarius rising with three grand trines in her chart, Dianna has chosen to use her psychic gifts and Reiki Healing Energy to help others, providing practical answers to life's questions plus healing and clearing blockages. You can get a psychic reading from Dianna at