Differences In Dealing With Grief – Part 1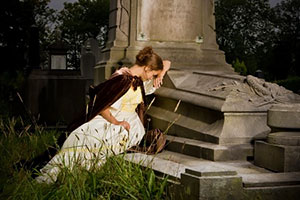 I believe if you lose anything in life, grief or grieving allows you to let go and mourn that particular loss. Grief is a process of letting go and coping with a profound loss of a person, relationship, job, circumstance, home, and so forth.
The first major encounter with someone's death, that I felt profoundly affected me, was my best friend. We grew up together and spent almost every weekend with each other. I met her when I was eight years old and had the privilege and honor of knowing her throughout the rest of my life.
She was my rock at times, especially when my own teen years going into young adulthood were the most turbulent times I had ever known. She was there for me. I never thought it would be possible to lose her like I did, and so unexpectedly.
Grief is not a disorder, a disease or a sign of weakness. It is an emotional, physical and spiritual necessity, the price you pay for love.  The only cure for grief is to grieve ~ Earl Grollman
She had moved up to Canada to attend veterinarian school. Ever since we were children, she felt her calling was to become a veterinarian and heal animals. I envied her for her direction in life! I felt I had no direction whatsoever.
I visited her often, driving up to Canada from upstate New York. I had seen her the previous April. She had just married and was in her final year of veterinarian school. I could see she was so happy and content in her life. Once again, I envied her life, as mine at the time was so out of sorts. We said our goodbyes and promised to be in contact soon.
The summer passed so quickly that year. I was busy dating a new man, travelling and having fun. I was not expecting that call from her mother. The best friend who I had known for over 20 years had passed away suddenly. I was in shock, disbelief and surprise. I was not prepared to say goodbye to her.
I was not expecting this tragedy to come into my life at all. We were suppose to grow old together, as we had talked about on our many visits together. She was too young to die! Her life was so full of promise and hope. I thought to myself: why wasn't it me?
I think reality didn't hit me for months after her funeral. I dealt with her death by becoming very angry at her for leaving me. I felt guilty that it wasn't me who had died, instead of her. I realize now that I was devaluing myself as a person by thinking such thoughts.
The reality is that you will grieve forever. You will not 'get over' the loss of a loved one; you will learn to live with it. You will heal and you will rebuild yourself around the loss you have suffered ~ Elisabeth Kübler-Ross
It would take three years and a lot of counseling for me to accept her death. It has been many years and sometimes I imagine I can still pick up the phone and call her out of the blue, like I used to. Isn't it funny, after all these years, that I still feel she will call me, or that I can ring her?
I have learned from her life. She would suggest I rescue cats, dogs, anything with fur and four legs. Well, I am sure she is around me smiling, as I have sensed, because I rescue cats now!  I have also learned that just because I can communicate with those who have crossed over doesn't mean I am not immune to the losses of this world, including her unexpected death. I know my life is too short and that time cannot be wasted to live life to the fullest.
You never really get over a loss of a someone. I think you just learn to deal with not having them in your life.
About The Author: Angelic Amy

Amy's two near death experiences (NDE's) pushed her natal psychic abilities into overdrive and her story is featured in a famous psychic medium's new book! She's experienced a rich life full of more ups and downs than most encounter in a lifetime, which has only helped her connect to her clients on a deeper level. Tapping into her clairvoyant, clairaudient and Mediumship abilities, Amy is a prominent radio show host, has appeared on other radio shows, and is a popular Tarot reader at Psychic Fairs and parties. This native New Yorker is an experienced energy healer, a Reiki Master, and channels gentle Angelic energies through an Integrated Energy Therapy Technique. It's an honor for Amy to help you in your time of need. If that time is now, you can find this gifted psychic at PsychicAccess.com.