Psychic Harmony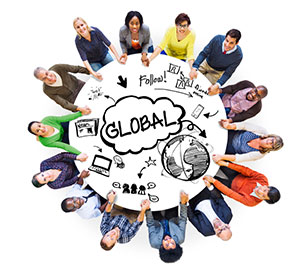 We are lucky to be here for you! As psychics we have so many unique gifts and quirks, and we are finally accepted by you. Each of us is personally patterned to you as any in-person  therapist could be. I have found that many of my clients are intelligent, accomplished and professional women and men who are just able to feel more comfortable talking to someone over the phone, as opposed to making the ritual of an appointment with the psychologist.
Now more than ever, with so much social encouragement for people to seek help, many are going to their professionals of choice. Consultancies are a type of social revolution in as much as it is created by the demand for ideas, and comfort by both the consultant and the client. It is available for all by all, creating new market niches for persons that have abilities fed by the ideas that are shared back and forth.  The availability of mystical and psychic abilities just seem to multiply as the discussions online deepen and I imagine this will be a human renaissance in spiritual evolution that you, dear reader, will be part of! Perhaps this will be the most personal and personable spirituality, perhaps the best of what we all as humans can offer.
I know personally of many readers that have advanced degrees and years of professional experience that they can now perfectly align with their personal standards into a consultancy format.  We all have different strengths, and that is what makes us so good. I have worked with and through various gifted teachers throughout my career. I started off by fielding the market and analysing my competitors techniques by calling them.  They counseled me. That was a wonderful, self-indulgent field experiment that taught me the value of good mature readers. I also made good friends along the way.
On my journey there were some that were wonderful listeners. Others had energies that could heal just by listening. And some were deep mystics of all faiths, some of the lighter and others of the darker arts. Many were Christian psychics. I was taught Astrology by some of the most gifted astrologers, and have been an avid reader of many of my colleagues' material since. I am very lucky to be working in this industry for introducing me to such interesting and intelligent individuals.
I still am learning, though I feel that many of us are going to be co-habitating and spiritually growing and ascending on the internet together. Some of us have had hardships, and many of us have been there for each other, supporting each other through what I term as "one of the most challenging jobs" anyone can do. Every call is a potential tragedy, and I keep that in mind, in the forbearance that this is not mere entertainment – in the very least for our clients.  Having started off a few years ago, many of us psychics are familiar with each other. I have been taught by some of them, I have taught them, and we have written, dreamed and lost together. We are growing, and also growing old, together. It is a very well-connected community. Many psychics police each other just for the reputation of their industry. It is a matter of pride to maintain these standards. This can sometimes be difficult to measure, but many of us take great pride to try to do so anyway.
So in calling you may talk to a telepath like myself, or a medium, or perhaps a gifted Tarot reader, and we all understand we have different strengths and personalities to offer you. We certainly understand if we don't fit in with you and you are allowed to try us on the phone free of charge for a limited time to see if you like the call. So, you as a client can decide from our voice vibration whether we would work for you.
We are all very gifted on PsychicAccess.com, and by far some of the best. I have done extensive research on the internet on the best professional career psychics, and there are not that many of us. There may be thousands of psychic sites, yet many of them are inactive and some are very new to this industry. Many psychics don't work on the internet, while there are many people that have an interest in psychic work now, as amateurs and enthusiasts, and we are here to teach and guide you. Some of the best, most life-saving advice I have gotten is from the web and from the networks, newsgroups, blogs, psychic journals and work histories of the psychics you see on here. Follow us, get to know us, and utilize us by fancy, as you feel like it, and grow… and grow old… with all of us over time!
About The Author: Carmen Miro

Carmen's waking dreams have provided accurate glimpses into the future for celebrities as well as political and international figures. Her non-judgmental, Empathic approach, as well as her unique method of Tarot reading, affords her the reputation as a groundbreaker in her field. This European born Canadian is the first online psychic to promote the idea of Empathy and emotional thought transference, and she has written a great deal on the subject. For a comprehensive Intuitive reading that will transform your life, you can find Carmen at PsychicAccess.com.