My Personal Journey Into Recovery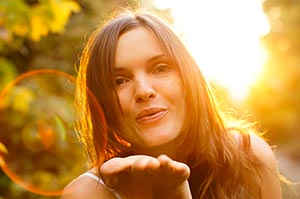 My personal journey into recovery started on April 16, 2005. I had walked into my first twelfth step meeting that fateful Saturday in tears and confused. I had had enough of my father's abusive behavior. I didn't know how I could go on anymore with the life I was living. I knew intuitively I had to find a better way, another way of living, otherwise I was ready to end the life I was living up to this point.
I started this journey of self-discovery because I had moved back in with my parents. I had left an unhealthy relationship, had no job and was back in school. At the time, I felt I had no other option than to move back with them. Tension had been building up to this point.
You must learn a new way to think before you can master a new way to be ~ Marianne Williamson
Most of us have heard and known someone who is in recovery.  These particular individuals may go to these strange meetings once a week or more. They may meet with other recovered individuals for coffee, spend exorbitant amounts of time with them, and begin to speak differently to us. It usually seems like these particular individuals change over time. They no longer act, or in some cases react like they use to. Overall, they look happier, healthier, and peaceful.
I also found myself in such a need for recovery. My life up to that point was in such a shambles, I had no way of seeing my way out. I knew there was a better way, but didn't know how to live and create the life I wanted. My upbringing consisted of fighting, alcoholism, denial, invalidation and a lot of confusion. I didn't know how to act appropriately in public situations.
One afternoon at the funeral for a beloved great-aunt, my father publicly humiliated me by yelling and screaming at me due to a comment that I had made to a cousin. The comment wasn't meant to be hurtful, but in humor. I sat through the whole family gathering with my stomach in knots, holding back the tears.
I grew up with so much anger, hurt, anxiety and frustration.  There were times during my childhood and teen years where I didn't know if I was coming, or going. To top it off, I was highly sensitive and intuitive; I could deeply sense the tension in air. I grew up to become an adult who did not know any healthy coping mechanisms, while considering my family of origin as "normal."
Let me not pray to be sheltered from dangers, but to be fearless in facing them. Let me not beg for the stilling of my pain, but for the heart to conquer it ~ Rabindranath Tagore
I intuitively knew, however, that this was not the way to live.  Sometimes you know something isn't right, but you do not know how to correct it. You just know that there is a better way of doing things, however, those around you who are so unhealthy themselves that they think you are the crazy one. They think you are personally criticizing them, and they tell you: "This is the way we've always done it."
Recovery helped me to unlearn what I had learned. It is a daily process for me. I am constantly working on myself. I continually learn who I truly am, what my limitations and strengths are, and that I am a worthwhile person. I have also learned how to set boundaries and not to put up with abusive behavior.
Learning to surrender, however, is the most difficult lesson of all. I had to surrender who I was in order to become the person I am today.
Most importantly, I have learned that I am okay; I am a good person who has much to offer this world. I am no longer the young woman who walked into my first twelfth step scared, alone, uncertain, and afraid. I am now a new person who still has much to learn, but I am grateful for the past, because the present and future look brighter and brighter every day!

About The Author: Angelic Amy

Amy's two near death experiences (NDE's) pushed her natal psychic abilities into overdrive and her story is featured in a famous psychic medium's new book! She's experienced a rich life full of more ups and downs than most encounter in a lifetime, which has only helped her connect to her clients on a deeper level. Tapping into her clairvoyant, clairaudient and Mediumship abilities, Amy is a prominent radio show host, has appeared on other radio shows, and is a popular Tarot reader at Psychic Fairs and parties. This native New Yorker is an experienced energy healer, a Reiki Master, and channels gentle Angelic energies through an Integrated Energy Therapy Technique. It's an honor for Amy to help you in your time of need. If that time is now, you can find this gifted psychic at PsychicAccess.com.


One Response to My Personal Journey Into Recovery