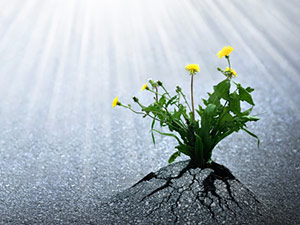 When I brought home the bag of pictures from the film I developed, from that rock I had climbed, I found a miracle in every picture! How I discovered this film is described in the previous blog post in this series.
The first picture was a beautiful young woman in her early 20s lying on that rock I had climbed. She had a peaceful, serene smile on her face, eyes closed and enjoying the sun. Someone close to her captured that moment and her joy through the lens of the camera.
Then there were many pictures of someone's art work. Perhaps the girl in the picture?
The pictures showed writing above each art work: "Art Submissions to Chicago Art Institute". Whoever painted these pictures was clearly talented and was obviously applying to get into this art school.
Synchronicity is an ever present reality for those who have eyes to see ~ Carl Jung
Because these were pictures of art, they also magically, or miraculously, had to have a full signature! On the bottom of each picture (around 20 in total) was the signature of the artist: Tesla Dylan! I wrote about Tesla in the previous blog post in this series.
Had it just been pictures of this beautiful, serene young woman, and not her art work, I would never have received the answer to my prayers. They answered every question I had over those 20 years.
Whatever inspired her to climb that rock also inspired me to climb it. Something made her accidentally drop that roll of film.
Now I knew for certain that she was happy, and she was still creating art. She made it out!

PsychicAccess.com.


Satya lives in Northern California and is a natural Clairvoyant, Empath, Conduit, teacher, author, animal lover, healer, Reiki Master and an advanced yoga instructor. She has provided valuable psychic assistance to Hollywood stars, athletes, and everyone else in-between. A multi-layered Intuitive, with many unique gifts at her disposal, she can give you a doorway into the past as well as a gateway to a happier future. With her long distance energy work, she provides healing for people and animals too! She instantly spots karmic connections from past lives that directly affect current situations, helping clients to move through them quickly. For accurate solutions on just about any pressing problem, you can find Satya at