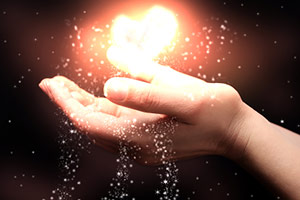 Channeled from my spirit guides:
"While this time in your world is all about change, and change in every aspect of your life, we would warn you to be absolutely specific about the changes that you are hoping for when you ask for them in prayer and meditation.
If, for example, you are wanting to find love in a new relationships and partner, do not simply ask for love or for a new relationships to be gifted to you. If you simply ask in this way, you will manifest what you have had before and continue to repeat the cycles of the past and not bring any real change into your life.
Examine carefully what you have experienced in the past, whether it be in a relationship, personal friendships, work, finance, cars, houses or any other aspect in your life that you wish to change. Look closely at not only the positive aspects of the situation, but also the negative aspects, and make a special note that you do not want any of the negative aspects to taint what you are manifesting.
Manifesting your desires requires an understanding of the universe's abundance and inherently giving nature. If you ask from a position of fear or desperation, you are sending out your fear and desperation, and the universe, giving, reflecting, and non-judgmental as it is, will send those right back at you ~ Stephen Richards
Then add to that list the positive aspects which you had in previous situations, and then, thinking carefully, add the other positive aspects which you think will suit you and enhance your life and lifestyle. Only once you have this list carefully drawn up can you begin to work on your prayer and meditation to manifest these powerful and positive changes in your life.
Remember that any kind of tie to your old life and the negativity of that life, whether it be your fears and anxieties, or the negative energy of places, people or experiences, can all keep you from moving forward to a better life and lifestyle with a constant flow of abundance.
So, as you begin to pray and meditate in order to manifest the positive and abundance changes that you seek, also take time to sever any connections which you may have with negative energy.
If the negativity comes from people, walk away from them, for you no longer need any individual (even if they are family) in your life who holds you back. If the negativity comes from a place or places, move away and begin again. And if the negative energy comes from experiences, sever the constant need to review the situation and let go. You cannot change the past.
Again we would remind you that the year that lies ahead is all about positive change and moving toward abundance.  Should you choose not to let go of negative energy now, it will take much longer and far more of your energy to move forward. So, make the most of this opportunity to manifest abundance and let go of everything that no longer serves you."
About The Author: Cynthia is a Medium from South Africa and is a pure channel for her personal guides and the guides of her clients. She delivers concise messages on a broad range of topics that she could not possibly have known about in advance! Trained by her clairvoyant aunt and grandmother, Cynthia honed her skills in spiritualist churches and led her own development circles. She's worked with police to find missing people and has helped to identify criminals. She's appeared on several local radio shows and at esoteric fairs throughout South Africa. If you'd like a reading with this remarkably gifted psychic and Medium, you can find Cynthia at PsychicAccess.com.