Are You Psychic Enough To Do Your Own Readings?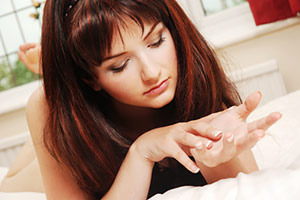 Yes, but to clarify let's try and define the differences between the services of a professional psychic and a do-it-yourself reader.
After so many years, psychics are finally being introduced into the mainstream and are being allowed to express their beliefs and teachings. You can walk anywhere and find amateur psychics doing readings for their friends in coffee shops and restaurants. Many of my clients are teaching themselves to read. Yet, how good are they really?
When you look at the list of professional psychics on Psychic Access, I can tell you that we have known and worked with each other as a group, encouraged each other, informed each other and developed our craft over more than a decade, despite the fact that most of us also work as individual consultants. Many of us have our own businesses, books and websites. Many of us genuinely care for our clients and are not being swept up into a trend. We were struggling for years to get to this point of being accepted professionally.
Psychic Access is good this way. I can personally vouch for many of the psychic readers you see on this site, due to my experience with a number of sites I have worked on, and even helped to develop over the years. Many of us unwittingly became beta-testers for the psychic industry, and some of us have made careers out of defining our talents. We have witnessed each other's work, struggles and losses as colleagues over the years, especially through reading each other's blogs and reviews. So, I can personally support many of the psychics selected through our company.
What has made our group of psychics 'special' is that during the early to mid 2000's many of us were talking on average with up to twenty clients a day. That is extremely intense training – something that few freelance or part-time psychic readers could ever achieve or sustain over decades. What also defines us is that we were critiqued and reviewed and some were even shamed out of working in this industry, in order for the industry standard to go up, which was laid out by the service providers and industry web regulators.
Since the global emergence of the Internet in the 90's many of the true psychics have spent more than fifteen years working together to refine the online psychic reading industry. I, like others on the Psychic Access site, have clocked an estimated 20,000 calls in my time working online.
Of course, you can be psychic. Of course, people are learning their abilities, and coming to terms with the grace, ease and logic of psychic work in fascinating and encouraging ways. Yet, I still see a lot of bad readings out there, and my clients often complain about freelance psychics.
My working philosophy has been to demystify the industry, so we could work it from many disciplines, cultures and angles. You will find a plethora of psychic blogs on the Internet besides this one, and most of my colleagues here on Psychic Access have books, websites, established client lists, careers and again, many client calls under their belt.
Some of the readers you will find here on our site have also had prior training in other industries that would enhance your reading experience with them – some are qualified lawyers, others are psychologists, and yet others are ex-service men, police officers and even scientists.
So, to say that I could really trust the inexperienced person who more recently woke up to extra sensory perception (ESP) and then started doing their own readings, would be incorrect. I have still not come across the same standard in non-professional psychics that we at a professional online service like Psychic Access.
The idea is to maintain the industry standard, which means allowing people with genuine rationales, philosophies and experience to maintain this standard. We must discern a real difference between 'do-it-yourself readings', and getting a professional opinion. Even though the industry has greatly been improved and legitimized, we need be sure to also remember the blood, sweat and tears of all the industry leaders that you will see working on a site like Psychic Access.
So, please, never take a layman's word to heart. Though gifted, many of us have also been able to substantiate our work. We have had to prove ourselves, after years of feedback, online critique and real challenges, and I believe the group of people working on Psychic Access is some of the richest and most reliable group of psychics you may find in history – like an intuitive renaissance.
We are a formidable team. We respect each other's personal ideas, beliefs and try to not compete to take away the compassionate ideals in our work. And this is what has helped others, like you, to learn and to accept ESP. Do not forget that. Believe in the real teachers, and remember, buyer beware. Would you really just go into business with someone that has only just opened up a mortgage business, for example? Probably not. You should take the same care with your personal problems and life challenges.
About The Author: Carmen Miro

Carmen's waking dreams have provided accurate glimpses into the future for celebrities as well as political and international figures. Her non-judgmental, Empathic approach, as well as her unique method of Tarot reading, affords her the reputation as a groundbreaker in her field. This European born Canadian is the first online psychic to promote the idea of Empathy and emotional thought transference, and she has written a great deal on the subject. For a comprehensive Intuitive reading that will transform your life, you can find Carmen at PsychicAccess.com.