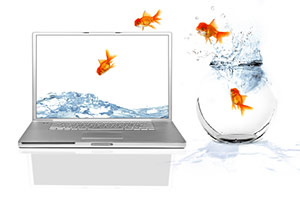 Channeled from my spirit guides:
"You have a saying: 'ignorance is bliss' and we would say that there is more to that saying than you realize.
Sometimes in your world you think that knowledge and being able to have absolute control of outcomes is ideal, but we would say to you that this is not so. It is far better to live each moment and let go of the past and simply experience and enjoy.
When you become too goal-oriented, when you try too hard to control your life and your surroundings; you often lose sight of the fact that there is already a perfect plan for your life and the lives of all who live in your world, or any other world.
My destination is no longer a place, rather a new way of seeing ~ Marcel Proust
If you look back along the path that you have walked in your earthly life, you will see that very often your long-term plans have never come to be and instead your path has followed avenues and roadways that have given you great experiences.
This is a time of great change in your world and in order to derive the very best from this time of change you need to learn to embrace change, you need to learn to let go of the past and the fears and worries that you have and be prepared to move to wherever life will lead you.
Those in your world who choose to hold onto the past and what they have become familiar with, will soon be finding themselves lost in an existence that they do not fully understand and stuck in circumstances that do not serve them.
So, take time now to analyze your life. Is it possible that you are allowing yourself to be attached to the past that has become an anchor and prevents you from taking flight? Are you holding onto something or someone that does not make you happy and brings negativity into your life? Is it possible that out of fear that has come from your past experience you are trying desperately to ensure a future that you cannot be sure of attaining anyway?
You must learn to let go. Release the stress. You were never in control anyway ~ Steve Maraboli
Try to remember that the future lies in the very capable hands of Great Spirit, your Creator, and no matter how hard you may try to change it, that future has already been prepared for you, if you try to change it you will simply delay the good changes that have been planned for you.
Again we remind you that this is a time of great change on your planet and all changes that come will improve your life and your lifestyle – but change can only come when you are prepared to allow it.
So we would strongly advise you to let go of what is past and let go of the fear from past experiences and let go of the need to control every outcome and then set time aside to listen to the voice of your own intuition, which is also the voice of your spirit guides, and simply allow the future to unfold."
About The Author: Cynthia is a Medium from South Africa and is a pure channel for her personal guides and the guides of her clients. She delivers concise messages on a broad range of topics that she could not possibly have known about in advance! Trained by her clairvoyant aunt and grandmother, Cynthia honed her skills in spiritualist churches and led her own development circles. She's worked with police to find missing people and has helped to identify criminals. She's appeared on several local radio shows and at esoteric fairs throughout South Africa. If you'd like a reading with this remarkably gifted psychic and Medium, you can find Cynthia at PsychicAccess.com.