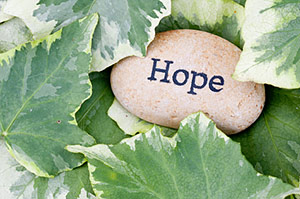 As a psychic I have spent numerous years dealing with each and every problem known to man under the sun. Sometimes we look up at the sky and feel such despair that we wonder why don't answers come? That's an important question. We search for answers and we need immediate clarity to help us in those moments that are so crucial to our lives, our families, our path ahead.
This is where psychics come into the picture. When you are engulfed in a situation that seems hopeless and ongoing, when you feel life has betrayed you and there is nowhere else to go, a good psychic with a compassionate and giving heart can help you see the light ahead. A reputable psychic will also be able to guide you towards resolving the problem at hand.
If you knew that hope and despair were paths to the same destination, which would you choose? ~ Robert Brault
Searching for the best psychics is like searching for the perfect doctor or dentist. A good connection is a valuable tool in helping you select the help of divine guidance and awareness, that lends understanding to where you are and where your going.
Realizing sometimes that it seems there is no solution, is no reason for giving up. A client I've been counseling for a year contacted me again recently with great news. Her husband had left and all she wanted was for him to come home. I went repeatedly over and over with her that he would return in several readings. This is the information I was getting and had to give it to her as I saw it. She called the other day. A year later her husband is home and I felt so grateful that I followed my spirit guides.
Answers don't come right away. Timelines and dates may sometimes be misconstrued, but what do we do when we feel there is no answer? We do not give up on hope. Hopelessness is the state in which we feel there are no good options. Tomorrow seems as if it will be no better than today. So, what do we hope for in rough times? Some keys can come through a good psychic that can see the best path to financial stability, the right job, a restored and renewed relationship.
Hope begins in the dark, the stubborn hope that if you just show up and try to do the right thing, the dawn will come ~ Anne Lamott
We need to rely on a deeper hope. We hope based on the love that moves us, and in the power that strengthens us and changes our circumstances. The solution to your life and your problems may be answered today, or it may be another time through another avenue you haven't thought of yet. We all have our fears, needs, desires and dreams that we feel strongly about. There is a great source standing in good stead to help you.
Consult a psychic and examine what is happening in your life. The experience can and will be an eye opener and allow you to gain the courage you need to make the changes or decisions to get you back to hope, and knowing that your answer was always within you. For every question there is an answer. We don't always like it but the outcome could be the answer to our prayers. Hope springs eternal.
So, we endure, we go through the passages that life sends so we can know the joy and the beauty of being on the other side of hope. Tough times come and they go. What's eternal is your soul, your spirit and your will to succeed. Follow your light, make sure it shines on those around you. It's a gift and an answer to every problem you will ever face.
About The Author: Mary has perfected her psychic talents since the age of three and has helped thousands in her forty-four years of service. She receives both direct and symbolic messages to her inner eye and works extensively with automatic writing to convey clear and precise messages to her clients. She enjoys a loyal following in her community, in California, and has helped hundreds there to find lost items, communicate with pets, and contact loved ones on the other side. It's both her privilege and passion to serve everyone she can. If you're eager to receive Mary's accurate inner eye messages, you can contact her at: PsychicAccess.com.