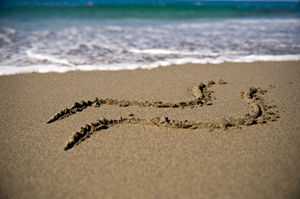 There appears to be a worldwide shift towards approving same sex marriages, or at least some form of an identical gender union, in many countries all over the world. I honestly do not think that this trend is simply because we know more about what other nations are doing via the Internet. I believe this is part and parcel of the millennium shift to the Age of Aquarius.
As a triple Aquarius I can assure you that this astrological sign is associated with philanthropy, veracity, perseverance, electricity, computers, freedom, humanitarianism, idealists, flight, democracy, modernization, astrology, nervous disorders, rebellion, humanity, nonconformity, and irresolution. Of those 17 factors, how many can be tied to same sex marriages, and how?
Love is the ability and willingness to allow those that you care for to be what they choose for themselves without any insistence that they satisfy you ~ Wayne Dyer
Philanthropy is an active effort to promote human welfare. We must agree that loving the spirit of another human being – blended psychic wholeness – is an unselfish goal. To form a union regardless of the views of social or legal parameters is a good example of promoting human welfare in the purest sense.
Veracity is truthfulness. Being a public couple is living in a state of truth.
Perseverance relates to overcoming obstacles, opposition, or failures. Many same sex couples have tried and failed at what society dictated as "acceptable" partners. Now is the time to overcome those challenges!
Electricity and computers (and the Internet) have enhanced communication and broken down social barriers.
Freedom is the option to live in whatever manner you prefer, as long as others are not directly harmed by your actions.
Don't hide behind the Constitution or the Bible. If you're against gay marriage, just be honest, put a scarlet 'H' on your shirt, and say, 'I am a homophobe! ~ Henry Rollins
Humanitarianism is the willingness to walk in another person's shoes and help them along their pathway without judgment.
Idealists believe in the right to have goals, principles, and behaviors that often conflict with social standards.
Flight is actual freedom, a oneness with God, the essence of faith in action. I know because I am a pilot and a flight instructor, and have been nearly killed many times, but the Divine kept me alive.
Democracy is true equality – as in endorsing same sex marriage.
Modernization is the ability to adapt to the times and make positive changes like legalizing identical gender partnerships.
Astrology is about understanding the beast within and being acceptable to other viewpoints.
Nervous disorders are the result of not being able to publicly love the one you love privately.
As the new spirituality begins to become the pervasive spirituality of the planet, we'll find that we have abandoned our philosophy of contradictions in which we say we're all one but continue to try to win ~ Neale Donald Walsch
Rebellion is not about following tradition, but instead following a "different drummer" who might be in Spirit form.
Humanity is totally and complete acceptance of the Divine within each of us.
Nonconformity is living a life directed by God, Spirit, Buddha or whomever "speaks" to you – not by man-made rules related to your soul.
Irresolution is about being unsure of how to proceed. Choosing to follow Spirit or man's narrow-minded laws.
All 17 these factors relate to the New Age of Aquarius. It is our time to let go of hate and embrace love of our fellow human beings, regardless of who they love or how they want to live out their individual lives.
About The Author: Jacquie Omi is a Master healer of children and animals who resides in a poor indigenous village in Central Mexico. She is a deeply spiritual practitioner and a well educated research scientist who brings her Eastern thought into Western situations. She has been a nonprofit leader since 1986, the president of an educational project since 1991, an Arizona State Certified Teacher (birth ­ grade 12) and a facilitator of businesses since 1986. To attain inner peace and draw positive healing energy into your life, Jacquie can be found at PsychicAccess.com