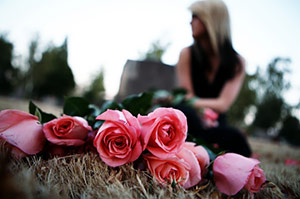 As I've mentioned before, the next step in my psychic development is mediumship. Even though I'm kicking and screaming the entire journey, it's happening anyway.
A few years ago, one of my mentors took me to a house in which a 17 year old boy had committed suicide earlier that week. I believe suicide attempts are meant to be a lesson, and successful suicides are karmic lessons. This was to be a lesson for his parents.
The first thing I noticed walking into the house was an almost overwhelming sense of sadness. Not so much from the other members of the family, but from the young man. We walked through the common areas of the house and I was able to pick up impressions from a couple of nick-knacks, and some pictures spread through the living room. Happy pictures filled with happy memories – the ones you would see on a mother's face on her birthday, or mother's day, or Christmas.
It is time for parents to teach young people early on that in diversity there is beauty and there is strength ~ Maya Angelou
As I walked downstairs, closer to his bedroom, the air around us got heavier with each step. When I got to his open bedroom door I could see shadows and tracers, the trailers from the shadows as they move. Then I heard whispers, none of them audible, some of them angry, some sobbing.
We walked across the family room to the door of his bedroom, where his mother had found him. We stood there and just looked. We didn't talk and we only took one step into the room, neither of us going any farther than the threshold. The energy there was different, almost neutral. The walls of the room were painted black and had pictures painted in white and silver. The pictures ran the gamut of emotion from joy to overwhelming depression, both of us just took it all in.
The most loving parents and relatives commit murder with smiles on their faces. They force us to destroy the person we really are: a subtle kind of murder ~ Jim Morrison
We went outside for a cigarette and just talked, mostly about what I was getting. He knew that he was gay and he had fallen in love. He knew how his father would react. He knew he would be shamed, and that because of the position his father held in the community and his church, his family would be disgraced. Worse, his family would disown him.
I met his family that night, I felt that his father was too rigid, his mother too passive, and I believe that the boy had reason to be worried. He had to keep it a secret, and his family didn't keep secrets. He chose to end his own life rather than live in secrecy, be forced to leave his home, or deny who he was.
Love is all-encompassing, unselfish, unconditional, and accepting. Less than that, especially to one's own child, is self-serving… and just sad.

PsychicAccess.com.


Indigo is an Indigo child, her gifts have been handed down through generations, and she has used them since she was a teenager. Using a unique blend of, tarot, astrology, numerology, psychology and clairvoyance, she is able to give you the most information in the shortest time possible to help you find a way to change your situation. She has been a spiritual advisor in her community for 20 years and continues her education, while fostering the gifts she has handed down to her grand-children. You can get a reading from Indigo at