Finding The Power Of Forgiveness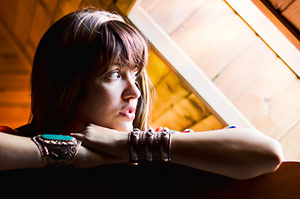 There is a lot of personal power to be found in forgiveness. This is where we can redefine our perception of ourselves. A few years ago I found myself stagnant, unable to grow spiritually, or psychically.
Looking at the resentments I was holding onto with an iron grip at the time, I realized that this was not harming the other person, but it was killing me. I had to accept that in order to save my own life, I had to forgive the people I resented so much. I had to discover that forgiveness is a gift to yourself, not the person who you resent.
Forgiving isn't an easy thing to do, especially if it's aimed at a resentment that started building up years ago. The first step in this process is to own the issue. If your brother still owes you money from a loan made ten years ago, it's safe to say he will probably never pay you back. You now have a choice between continuing to be upset about it, or letting it go.
The weak can never forgive. Forgiveness is the attribute of the strong ~ Mahatma Gandhi
When you make the choice to let it go, it's time to take action. I believe there are several ways to accomplish this, here are couple of the ones I use most :
1) Get a pen, or other durable and inexpensive household object. I prefer Sharpies, because they're very durable, and I have been known to throw them at walls and stomp on them! Focus all the energy, all the anger, all the frustration, and all the negative energy at that pen or household object. Then drop it. That's yours, you can pick it up again, carry it all over the place, but for that moment you are choosing to let it stay over there away from you. Repeat this visualization if you want to, as often as you want to. Focus on forgiving, even as you're kicking the object.
2) Write a letter. Writing makes it more tangible in your mind, and the point here is to forgive, so you can move past the issue. Take your time, rewrite it, add to it, make it as long as you want. Explain why you're hurt or upset, and state that this is an effort to forgive them. You can then decide to burn it or send it. I sent the one I wrote.
True forgiveness is when you can say, "Thank you for that experience ~ Oprah Winfrey
3) Make a list of the positive things that came out of this unpleasant experience. Seeing the blessings in disguise helps to move beyond what happened and arrive at a place of acceptance. If you believe that in your situation no good could ever come from it, think again. Everything happens for a reason, and there is always much to be grateful for.
When we truly forgive we create freedom for ourselves. In that freedom we can grow, there is nothing to prove, nothing to worry about, we can just move on to the next chapter of our lives.
About The Author: Indigo

Indigo is an Indigo child, her gifts have been handed down through generations, and she has used them since she was a teenager. Using a unique blend of, tarot, astrology, numerology, psychology and clairvoyance, she is able to give you the most information in the shortest time possible to help you find a way to change your situation. She has been a spiritual advisor in her community for 20 years and continues her education, while fostering the gifts she has handed down to her grand-children. You can get a reading from Indigo at PsychicAccess.com.