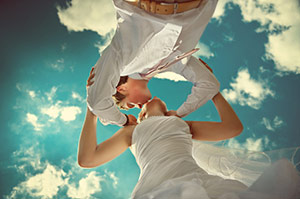 A channeled message from my spirit guides:
"Understanding yourself takes time, and sometimes it requires that you observe others in order to find out more about yourself.
Being a kind and caring individual in your world has led to the misunderstanding that you need to give love, and not receive it. This misconception, like so many others in your world, has been perpetuated by those who have governed your world through time. Often these have been linked to religion. However, if you have nothing, then you can surely not give of that nothingness to others?
All things that are of great positive emotional value in your world, such as happiness, excitement, assurance, confidence and love; can only be passed onto others when you yourself are in a heightened emotional state, when it is that you have excess of these positive emotions. Just like having something that is of a material nature, you first need to have it before you can share it with others.
Your task is not to seek for Love, but merely to seek and find all the barriers within yourself that you have built up against it ~ Rumi
In general, it is easy to give love, but if you look into your heart, you will see that somehow you consider yourself unworthy, and therefore accepting love is much more difficult.
Those in your world who are healers by nature, find that very often the kindness, compassion, caring and love that they give to others they are somehow unable to accept in return, because they often argue that they have no need of it. But we would remind you that when a well is dry, no water from that well can be passed onto others who are thirsty.
So we say to you, re-evaluate yourself, for you too have value. Everything that lives in your world has great value, and it is only when you choose to see your value that you begin to attract true love into your life.
Look around you. Is it not true that many wonderful, healing individuals have allowed themselves to become what you would call life partners with those who take much, but give little in return? Is that perhaps true of you also? Have you made poor choices with the one you chose to share your earthly life?
If you must love your neighbour as yourself, it is at least as fair to love yourself as your neighbour ~ Sebastien-Roch Nicolas
We ask you this: If you were to go before your Creator, would you be happy to acknowledge that 'this one' has been your choice of a life partner? Do you think that your Creator would be proud of you? Would your Creator think that the one you chose was worthy of you?
If you cannot make a choice that is wonderful when you choose a partner, then you are not only doing yourself a disservice, but you are dishonoring Great Spirit, who created you and considers you perfection."
About The Author: Cynthia is a Medium from South Africa and is a pure channel for her personal guides and the guides of her clients. She delivers concise messages on a broad range of topics that she could not possibly have known about in advance! Trained by her clairvoyant aunt and grandmother, Cynthia honed her skills in spiritualist churches and led her own development circles. She's worked with police to find missing people and has helped to identify criminals. She's appeared on several local radio shows and at esoteric fairs throughout South Africa. If you'd like a reading with this remarkably gifted psychic and Medium, you can find Cynthia at PsychicAccess.com.