My Indigo Grandson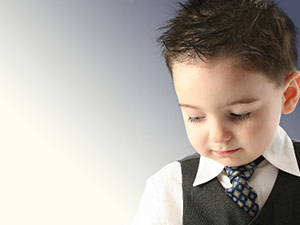 My six year old grandson, Dax, is a gifted child far beyond his years. I've started keeping track of the incidents with him when it became apparent that what he was saying and doing needed to be documented.
Dax has the eyes of a hundred year old man, and the knowledge of the ages within him. He spends time with various members of the family, who all have different belief systems which they have shared with him. He talks about God, fairies, ghosts. He really wants to see a ghost, not knowing that he already has. In his mind a ghost should have a white sheet over its head with two holes for eyes. I must admit that I have never sat down with Dax and explained to him what Grandma does for a living. He listens to me doing readings for people all day – it is the norm here. I always plug in a headset when listening to any type of paranormal radio, or psychic podcast.
Children are likely to live up to what you believe of them ~ Lady Bird Johnson
I also don't speak in metaphysical terms with Dax, but he has heard the word "psychic" and occasionally he says, "I must be psychic" when we confirm something he already knows. Somehow he equated that knowing with being psychic, although I have never explained the definition to him. He gets it though.
While he was living with his parents, who had a lot of paranormal activity in their home, he would often crawl into their bed at 3:00am because "the lady was breathing too loud".  The woman who used to own the house also died in it, and made it clear she was still there.
There have been many incidents with Dax which confirm that he is gifted, but the one particular event solidified it for me. It made me realize that this child, my grandson, knew things.
As I sat at my desk working, Dax casually walked up to me and said "Grandma, there is a bad man in your bedroom." Then he casually continued playing "Iron Man". He had toilet paper rolls around his wrist as his armor, and a piece of paper taped to his palm so he can blast all the bad guys out of the way.
I wandered down the hallway towards my bedroom and immediately my senses started to tingle. Opening the door, I saw a dark shadow where one closet is cornered by another. Dax was behind me. I asked him what he had seen, and he pointed to the exact area of the shadow. I thanked him and told him I would get rid of him, there was nothing to worry about. "Okay," he said as he continued fighting bad guys down the hallway.
I was happy that I did the two things I swore I would do if that type of situation ever arose. I had asked him what he saw, and didn't tell him it was his imagination – because it wasn't.  The shadow figure in my room was a frequent visitor, and now my grandson was aware of him too. Dax didn't seem concerned in the least.
Children are the hands by which we take hold of heaven ~ Henry Ward Beecher
Several days later I picked up Dax from school and said, "Guess what Grandma made for dinner"?
"What?" he asked in an excited voice.
"Lasagna," I exclaimed. He loves lasagna.
After a pregnant pause he said, "I hope you put meat in it", which left me stunned for a moment. I smiled to myself thinking, "That's my boy". I had in fact decided to make a vegetarian lasagna that day. He just knew.
After picking him up from school, I do my usual routine of listening to any messages that are on my answering service.  Only I could hear the message and Dax was in the back bedroom of the house playing video games. One of the messages was from Oma, his German grandmother, who informed me that her neighbor now has a pony named Twinkle. She asked if Dax could come stay for the weekend. I just heard the last part of her message, when Dax yelled out from the back bedroom, "I want to go to Oma's this weekend". There was no way that Dax could have heard her message, because the phone was tightly pressed against my ear. The noise from his video game also drowned out any other sound. I laughed out loud and answered, "Of course!"
Dax is a "wheeler dealer." He negotiates with you as if he knows something you do not. He is very respectful with his wording.  He is kindhearted and finds it difficult to deal with the unruly words and emotions of his classmates. He doesn't understand why someone would be hurtful, for he is the first to go pick someone off the ground and dust them off, or nurse their feelings.  Animals are drawn to him, I have witnessed cats and dogs follow him around as if he were their leader. Children like him too.
I have learned so much from my "Little Man" as I call him. He is a teacher – wise, strong and loving. The world is a better place because of him being here.

About The Author: Isthemus

Isthemus is an experienced psychic advisor with her own Metaphysical Company based out of the Fraser Valley of British Columbia. A natural born empath, clairsentient, clairvoyant, intuitive Counsellor and psychic advisor. Patty still does Paranormal Investigations as well as teaching workshops on how to interpret signs. You can talk to Isthemus at PsychicAccess.com.