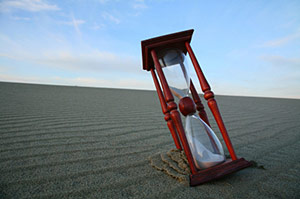 To have natural psychic abilities does not mean professional psychics are man-made robots or machines. We have a unique gift that probably flows to us from some source outside ourselves, usually at birth. If we are fortunate, someone honors that gift in our youth, and it develops into a talent.
If it is not honored, the gift may become useless. In fact, it may seem like a curse because it makes us see things we don't understand and we have no idea how to use it to help others. In many cases it the unaware psychic will also fear their abilities and may not want to know more about it.
Be that as it may… we are not computers. The messages in one area or another may be clearer, but typically we have a specialty limited to only certain types and levels of information. We do not have unlimited access to a complete factual 'database'. Therefore, when a client calls me and says, "I need the exact time and date that my boyfriend is coming back into my life," I am not going to respond, "June 3, 2014 at 7:04pm."
Sometimes a psychic tells you something and it feels wrong and others may be right on the money. It's your choice about whom to trust, and giving that trust is something we do ourselves ~ Martha Beck
Exact times and dates, in addition to what is going to happen, are not my special psychic gift. There are those who do claim to have the ability to predict exact timing, but in my experience they are a rare, rare find. However, I suspect they lack some of my gifts.
If I need an exact time prediction for a client, I use astrology. But this is impractical online or by phone. I would charge $200 or more for a reading of this nature, as an in-depth astrological chart can take a couple of days to compile, because I do not use astrology software.
Instead of being so focused on time predictions, I feel that we need to realize that our future is never set in stone. The stars and planets move and change. You have an influence on your future. The Law of Attraction works for positive good.
An honest psychic reading of what I see and how I read what I see is my goal. Sometimes I think our spirit guides have a sense of humor and they play with us a little, but overall I think they love and respect us. They want to help us, and I want to help you.
About The Author: Jacquie Omi is a Master healer of children and animals who resides in a poor indigenous village in Central Mexico. She is a deeply spiritual practitioner and a well educated research scientist who brings her Eastern thought into Western situations. She has been a nonprofit leader since 1986, the president of an educational project since 1991, an Arizona State Certified Teacher (birth ­ grade 12) and a facilitator of businesses since 1986. To attain inner peace and draw positive healing energy into your life, Jacquie can be found at PsychicAccess.com