When Will He Call?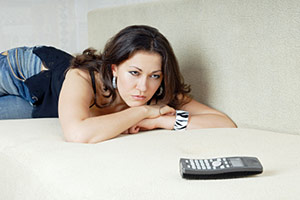 When will he call me? Will I hear from her soon? When will we be together? As a Psychic Reader, I look into answers for these questions in about 90% of all the readings I do. Yet, it is the most difficult to predict timing for another person's free will behavior, choices and decisions.
I can see the circumstances regarding any possible delays, and I can even give you a date, or time of day, but always with the caveat that free will will ultimately determine the outcome.
I am confident that I am able to accurately see the circumstances around the other person that may be affecting their decisions about making contact, but what they choose to do in the end remains firmly under their control, not mine.
"For a while" is a phrase whose length can't be measured. At least by the person who's waiting ~ Haruki Murakami
Many clients do not want to hear this. But knowing that you may not be pleased to know this, as an ethical psychic, I still have to tell you. Armed with this information will empower you and help you to manage your expectations. Believe me, it will.
With all that I know and see as a psychic, and with all that I've learned from years of experience looking into this kind of question for clients, applying it to my own life remains a challenge. So, I sometimes seek psychic advice from the talented team of psychics here on PsychicAccess.com. I need their help to hit 'reset' when I've confused myself, and when predictions for when he'll call don't pan out.
I can often literally feel his hand on the phone; I can feel him pick the phone up and hold it until the off-the-hook rapid beeping starts. Then he puts it down. And, to boot, I missed a call last Saturday at 12:33 PM from "unknown." I'm sure it was him.
So, I do know about those runaway thoughts we all have, especially when it is important and when it is really out of our control. Close to the point of becoming obsessive, and no longer being able to help myself, I prefer to call for a psychic reading. I stay open, heed the advice, hope for the best and most importantly – I use it to help me hit 'reset and adopt a more relaxed attitude.
I have noticed that the people who are late are often so much jollier than the people who have to wait for them ~ Edward Verrall Lucas
My belief and experience is that if you send mixed messages to the Universe you will get mixed messages back. Energy out equals energy in. Garbage out equals garbage in. Doubt, fear, uncertainty, anger and all other negative thoughts send negativity out there – and negativity comes back.
It's important to have faith, trust, hope and belief in what you want. This applies to all things in life. Have you ever heard that in some cases, and seemingly ironic, a person experiences the very thing they are most afraid of? Negative thoughts bring negative events. Stay positive, call upon your Guides and ask for your highest interests to be met.
I love to be of service in helping you to empower yourself with straightforward, accurate psychic information. My goal is to help you lead a more fulfilling and peaceful life, and of course, to answer all the questions that life may bring. Questions about the present, past and future have higher spiritual meanings. Knowledge is power.
About The Author: Dianna

As a conduit to Spirit since birth Dianna provides channeled information from her Guides, Archangels, Ascended Masters & Animal Spirits. During readings, information comes to her through telepathy, empathy, visual images and physical sensations. She additionally uses Automatic Writing for very specific details and timing, Tarot and the Lenormand Cards. Dianna's specialties are providing you with remarkably accurate answers to your questions using her psychic consciousness to assist you in reaching new and rewarding goals. A Libra/Aquarius rising with three grand trines in her chart, Dianna has chosen to use her psychic gifts and Reiki Healing Energy to help others, providing practical answers to life's questions plus healing and clearing blockages. You can get a psychic reading from Dianna at
PsychicAccess.com.


One Response to When Will He Call?