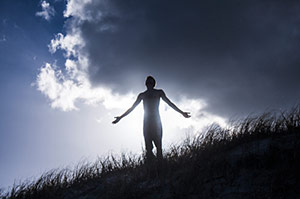 Lately I have been noticing that there has been a whole lot of intense energy going around. This usually happens in the spring, when everyone comes out of hibernation and gets out and lives life to the fullest. But this energy is much stronger and more positive than I have felt in a long time.
From what I can make of it, this sudden influx of energy is going to bring good to all of us. I see us getting most of our US troops out of harm's way within the next two years and our government actually making some positive choices for the people. I see that these changes will be enforced by the people. This will not be a violent matter, but an intellectual one – like a chess match instead of a war.
I'm choosing happiness over suffering, I know I am. I'm making space for the unknown future to fill up my life with yet-to-come surprises ~ Elizabeth Gilbert
For the last eight to ten years we have all had plenty of trials and tribulation. But, I see that as much trouble as we have had to endure in recent years we will now begin to see and experience joy and happiness.
Lately life is getting better, and it will continue to do so for many years to come. So, I leave you with these words of spirit: "Always allow joy and love in to your life and let it spread across the universe."
About The Author: Aaron is an international psychic advisor, clairvoyant seer, and psychic healer based in The United States. Aaron has worked for over 10 years as a professional psychic and has given over ten thousand readings in that time. He is also a singer, song writer,musician and is currently playing with the band 'Urban Bleu', which he co-founded in march of 2007. You can get a psychic reading from Aaron at PychicAccess.com