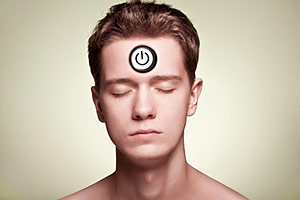 What is happening in your life today is a result of your own decisions and actions. This applies to all our decisions and actions – present and past. There is no one else to blame.
Most people don't understand that every thought we have and every action creates karma and shapes our destiny. All of our thoughts have wings. If your thoughts are positive, then you will create good karma and positive outcomes in your life. If they are negative then you will create bad karma, and unwanted outcomes.
So, basically, if you look at your life you see the results of your choices and decisions. Whatever your life is today, it is what you have manifested, with or without your knowing, by your own thoughts, and actions.
The vibrations of mental forces are the finest and consequently the most powerful in existence ~ Charles Haanel
So, with that being said, what do you want your life to look like in the future? Are you content to continue down the same path, or do you desire change?
You can create the life that you want by just becoming more aware of your thoughts and manifesting more purposefully. Understand that some of the negative things that you believe, or think, are often things that you may have been taught as a child. These false beliefs and negative ideas can be creating the life that you have now and you may not even know it.
Life is about learning, understanding, and creating. Think about what you really want in your life and create it with new thoughts and a more positive outlook on life.
About The Author: Carmela has have been psychic since she was a child. Carmela's gifts are clairvoyance, clairaudience, clairsentience, medium. Carmela has worked on cases for law enforcement agencies across the country.
Carmela also works with several different groups that develop psychic kids and teach the parents what to expect and how to deal with psychic children. You can get a reading from Carmela at PsychicAccess.com