You Create Your Own Destiny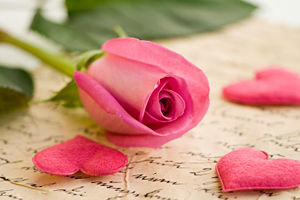 Destiny is often misconstrued as an unalterable outcome. Sometimes people will say, "It's my destiny. I can't change it." I believe that each of us create our own destiny by the choices we make.
I'd like to share an example from my life. Some months ago I noticed that my verbal communications with a specific person seemed to be deteriorating. I hired her to do some very important work for me. The nature of her work requires not only expertise, but also interest in the situation and the motivation to go the extra mile.
When she took me on as a client she believed me, and she believed in me. But I saw in time that her faith had shifted. I respect and admire her, so what she thinks of me matters.
If you do not create your destiny, you will have your fate inflicted upon you ~ William Irwin Thompson
I then decided to get a psychic reading on the matter and this woman was pictured throwing up her hands and walking away. I too felt this happening and I wanted to create a fork in the road. It was not an option to continue on the same path, because I wanted to change the outcome. The reading confirmed my intuition and that validation gave me the impetus to improve the situation.
Once I achieved clarity, I wrote a letter. Yes, snail mail! I explained my true motivations and where I feel the communication link became disrupted for me. I honestly spoke of my respect for her and concern about what she thinks of me. The written word has always been a powerful communication tool for me, so I wrote a heartfelt letter and I'm happy to say that she and I are now back on track.
If you don't like the path you're on, you can change it! In this lifetime I have re-invented myself several times, each with very satisfying careers and development of my innate talents. I'd love to read for you on PsychicAccess.com and help you create and live your best destiny too!
About The Author: Dianna

As a conduit to Spirit since birth Dianna provides channeled information from her Guides, Archangels, Ascended Masters & Animal Spirits. During readings, information comes to her through telepathy, empathy, visual images and physical sensations. She additionally uses Automatic Writing for very specific details and timing, Tarot and the Lenormand Cards. Dianna's specialties are providing you with remarkably accurate answers to your questions using her psychic consciousness to assist you in reaching new and rewarding goals. A Libra/Aquarius rising with three grand trines in her chart, Dianna has chosen to use her psychic gifts and Reiki Healing Energy to help others, providing practical answers to life's questions plus healing and clearing blockages. You can get a psychic reading from Dianna at
PsychicAccess.com.


2 Responses to You Create Your Own Destiny