Life Coaching With Psychic Readings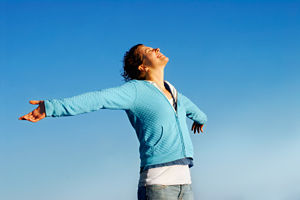 Reading for people is something that I have been doing since my earliest recollections.
'Seeing' things that are hidden from the awareness of others is also something that has been a natural part of most of my life.
Having extra-sensory perception (ESP) since childhood developed into a career sixteen years ago of doing readings for people over the internet.
Over the years my skills at interpreting messages that I get from reading people, and seeing hidden information, have become sharper and this work has become more and more rewarding.
So, it was only natural when I decided seven years ago to become a Life Coach that I would blend these two career paths into the profession of being an Empathic Coach.
Confidence comes from seeing so many sides, angles, views, and tangents. Because when you do select an approach or direction, you are doing so with better, or more complete information – Thomas Leonard
The results of my work doing this for others, and my satisfaction in doing this work, have been nothing short of amazing! It is one thing to see into the future for others, and to reveal to them the messages coming through me for them. But it is quite another thing to take this type of information and help the person utilize this knowledge of the future, and awareness of things they could not see before, to live a peaceful, fulfilling and confident life.
Knowledge of motivational and relationship coaching, and the blending of Life Coaching along with ESP, can make readings so much more than 'looking into a crystal ball'. Receiving information about the future and then revealing it to others only matters if it actually makes a meaningful difference in the present moment of that person's life.
Coaching people to use their best judgment with what they learn during a psychic reading absolutely makes a meaningful difference in their now.  It is the difference between just reading a recipe to someone, or coaching them to make something truly nourishing for themselves and others. If you are helped to understand the recipe, it will lift you up where you belong.
About The Author: Heartlight

Heartlight is an "Empathic Coach" with a lifetime of developing of ESP. With 16 years of working as a Psychic Adviser, (the last 7 years of adding Life, Motivational and Relationship Coaching training into the mix), she maintains a very loyal following at PsychicAccess.com. She goes beyond simply sharing messages about things that are hidden from her clients awareness along with information she receives about their future. Heartlight also coaches her callers to use the messages that come through her empathic gifts for their own highest good by blending kindness, humor and wisdom into her readings. Get a reading today with Heartlight at PsychicAccess.com.


One Response to Life Coaching With Psychic Readings