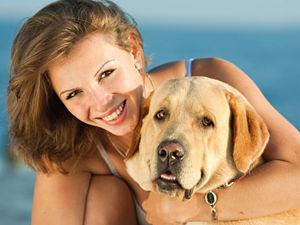 It is energy, not words that we share with dogs. Before I even knew that I was distracted, one look at Tsagi, a wolf-Queensland Heeler mix, would make me realize that I was not well-grounded. Dogs feel our energy so much better than we do.
Tsagi died Christmas Day 2012, but he is still here with me. Even though he was not my dog, I was a part of his life. He lived in the apartment attached to my home. In fact, he slept over my head in the upstairs apartment, which is on the second floor over my bedroom. I can still hear him at night moving about on the floor to get his bed 'just right' before drifting off to sleep. I can still feel him watching the front gate of the ranch from the patio on that second floor.
He had so much pride; like someone from a royal bloodline. He never chewed anything he should not have or did anything inappropriate, nor did he act like the rejected animal he was. He was dumped at about four weeks of age in a park on an Indian reservation.
Don't bother yelling at them; it's the energy and scent they pay attention to, not your words ~ Cesar Millan
Tsagi was starving when my best friend found him. Once she fed him, he never left her side. Although he wore a collar, he never wore a leash – there was no need for one. He always stayed right next to his mistress when they were not at home. He was such an amazingly loyal dog.
What has really surprised me more recently is that Arthur Pendragon, my year old Border Collie, has now assumed the same energy as dearly departed Tsagi. Arthur 'speaks' to me in an identical manner. His energy flows with me in the same way. His way of watching out for intruders is also identical.
Arthur was not like that until after Tsagi died. I cannot help but wonder if there is not a great deal more about life and death among dogs that we have not begun to understand. Actually, I really do not care, I just feel so fortunate to share my life with them.
About The Author: Jacquie Omi is a Master healer of children and animals who resides in a poor indigenous village in Central Mexico. She is a deeply spiritual practitioner and a well educated research scientist who brings her Eastern thought into Western situations. She has been a nonprofit leader since 1986, the president of an educational project since 1991, an Arizona State Certified Teacher (birth ­ grade 12) and a facilitator of businesses since 1986. To attain inner peace and draw positive healing energy into your life, Jacquie can be found at PsychicAccess.com


One Response to "It's Energy, Not Words We Share With Dogs"