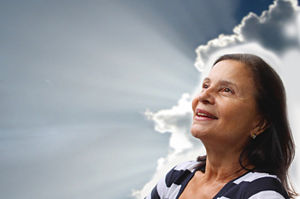 Spiritual teachers are doing a task to lend understanding about the psychic world. So often we choose to neglect paying attention to them. They come through with bands of energy that tell us if we are in the right place and on the right path.
Spirit guides are a source of a different type. Sometimes they are relatives who have passed over. Sometimes they are from a past life. How do we receive and recognize them? They come when our senses are at rest, such as when we are about to fall asleep, or when our walls are down and we are able to receive spiritual messages.
The tricky part is that we need to tune in. We must be open to internal flow; an integrated system of mind, body, soul and spirit. It is almost a sense of external becoming eternal. It may seem overwhelming, but we have to lean on our own understanding.
Before you speak, it is necessary for you to listen, for God speaks in the silence of the heart ~ Mother Teresa
There are so many ways to test your psychic gifts. I can outline them here, but it would not prove to you that you came into the world a psychic being. You cannot ignore the sense that tells you, "I know what I know."
Explore your own inner guidance. Connect with your teachers and guides. Prove to yourself that boundary lines do not exist between the spiritual realm and secular world. All is connected. All is One. Dare to explore. The world and the universe have been here a lot longer than we have. Try it out, you'll be glad you did.
About The Author: Mary has perfected her psychic talents since the age of three and has helped thousands in her forty-four years of service. She receives both direct and symbolic messages to her inner eye and works extensively with automatic writing to convey clear and precise messages to her clients. She enjoys a loyal following in her community, in California, and has helped hundreds there to find lost items, communicate with pets, and contact loved ones on the other side. It's both her privilege and passion to serve everyone she can. If you're eager to receive Mary's accurate inner eye messages, you can contact her at: PsychicAccess.com.