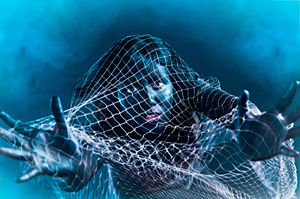 Have you been asking for the same thing from your guides for years? Has True Love been on your "Universe To-Do List" for as long as you can remember? Are you still struggling with your finances?
You work with your Angels. You've consulted psychics – who all tell you it's coming. And you've read about The Law of Attraction. So, what gives? Why isn't your Heart's Desire here yet?
I hear this question time and again from clients and I have even experienced it in my own life. So, if this is happening to you, you are not alone. And no your intuition is not broken and your guides are not ignoring you! There are many factors involved in manifestation and the Angels wanted to share a few words of wisdom with those of you feeling frustrated with the lack of results in your life.
We must be willing to let go of the life we have planned, so as to accept the life that is waiting for us ~ Joseph Campbell
Firstly there is the element of Divine Timing. Often we, or the beloved we are hoping to manifest, must work through some very important life lessons and experiences before you can receive what it is you truly desire.
If you feel like you've done all your work, and your desires still aren't manifesting, ask your guides if there is something you are missing or have been unwilling to see that has been holding you back. This is a great time to get a second set of eyes on the situation.
It also may be that those involved in fulfilling this desire for you are not completing their work. In that case, ask your guides if a suitable replacement can be found that is willing to step up now and step into the role.
Another piece to this is making sure you are asking the right questions, and are focused on the right desires. Sometimes we are fixated on someone we think would be our perfect soulmate, or the perfect way to fulfill our life purpose when our soul actually has something else in mind. We may be caught up in the 'black and white' of the situation, or only looking at what is right in front of us as what is possible, and forget to expand our consciousness into the infinite and allow space for miracles to flow.
Often times, when things are not working in our relationships or other areas of our lives, we become frustrated and look for other ways to improve our situation. We make take on more classes, read more books, or seek advice from multiple sources and practitioners. While this is good in a research gathering mode, when we are seeking to manifest more quickly, this type of energy actually gums up the works and slows things down. We worry that we are doing something wrong or feelings of doubts and fear may begin to creep in. At this point, the most important advice the Angels give is to slow down and do nothing.
When one door closes another door opens; but we so often look so long and so regretfully upon the closed door, that we do not see the ones which open for us ~ Alexander Graham Bell
This advice sounds counter-intuitive, especially in our fast-paced world, but the Angels are quick to point out that the minute we slow down, our energy drops down and we become quiet and still, which is the perfect climate for our Angels and other Divine Helpers to step in and begin to do our work.
The image they show me is one of the cartoon character the Tasmanian Devil, versus someone in meditation, talking a walk or doing yoga. They ask whose energy do you think would afford us more opportunity to get in and work with?
So, if there is an area in your life where you have felt stuck for quite some time, or something you have been continuously hoping to manifest for your life experience, take some time, work these processes and reflect. Then watch things begin to shift, because even in quiet contemplation your energy stills and Divine Support can flow to you more easily.

PsychicAccess.com


Megan supports people as they make positive, life-affirming change. Using her holistic toolbox of Yoga, Reiki and Readings, she'll provide you with the catalyst and skills needed to maintain the changes you make, long beyond your work together. A lifelong clairvoyant, clairsentient and student of the Mystic, she began her private practice after the miraculous healing and reawakening she experienced working with the modalities she now lovingly refers to as her Toolbox. Megan is an Angel Therapy Practitioner©, a Reiki Master, Atlantean Healing Master® and a certified Yoga instructor. Get a reading with Megan at
One Response to "Are You Feeling Stuck?"