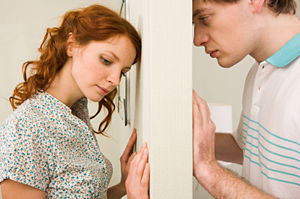 I just finished reading an amazing book called Cloud Atlas by David Mitchell. It has also recently been made into a movie starring Tom Hanks and Halle Berry. Through the many twisting themes and plot devices utilized in this book one stood out most clearly to me, and it got me thinking about the concept of reincarnation and incompletion, and completion of our life energy.
The road of life is long and ever changing. Whatever you feel you are in right now, will change. It may not change overnight or within a month, but it will eventually change. The more we can get into this energy as opposed to being in the energy of resisting what is happening to us, the more completely our circumstances will transform for the better, with little to no effort on our part.
Rarely do we know how the outcome of circumstances will and should play out for the highest good. We must admit to ourselves that we have a biased way of wanting everything to work out, and that at times, this may not be in the best interest for all parties involved, or even ourselves, on a soul level.
All human wisdom is summed up in two words – wait and hope ~ Alexandre Dumas Père
I will share an example from my own life to illustrate this.  Several years ago, I was involved romantically with a gentleman and we were quite serious about each other. This man also battled crippling depression and low self-esteem that adversely affected our relationship. I encouraged and supported him and even arranged therapy for him – because that had been my path to recovery on these issues nearly ten years prior.
However, after a year of this he decided it was in his best interest to leave our relationship. Therapy wasn't his thing and he felt he needed to follow his own path. During our separation I mourned our relationship deeply. When we would talk he would speak of going to therapy and getting treatment so we could be together again, but he never took action on his words.  Eventually he walked away completely and I was left feeling very incomplete on the energy of our relationship. I had no closure.
Years later he reconnected with me and apologized for his behavior. He admitted that he had to hit rock bottom and he hadn't been able to be with me, while I was holding him up.  Meanwhile he was able to help himself in a way that came naturally to him – writing. He now writes short stories and screenplays to deal with his angst.
The two most powerful warriors are patience and time ~ Leo Nikolaevich Tolstoy
In this one simple action the incompleteness I had felt around our relationship for all those years suddenly healed, and I was able to close that chapter of my life. We reconnect occasionally, but our major work together has been completed.  It came in a way that I had not desired. I obviously wanted to be with him, and him to want to be with me enough to seek treatment, but this was not in the interest of our highest good and the separate paths we needed to take.
I share this piece of my experience with the intent that if you are going through something similar, you may gain hope, inspiration and most importantly the courage to truly let go and allow Spirit to work its magic in your life. The road of life is long and ever changing. Things go and then they come back around. The important thing for us to remember is to embrace these truths, release resistance to the change and allow life to take its course.

PsychicAccess.com


Megan supports people as they make positive, life-affirming change. Using her holistic toolbox of Yoga, Reiki and Readings, she'll provide you with the catalyst and skills needed to maintain the changes you make, long beyond your work together. A lifelong clairvoyant, clairsentient and student of the Mystic, she began her private practice after the miraculous healing and reawakening she experienced working with the modalities she now lovingly refers to as her Toolbox. Megan is an Angel Therapy Practitioner©, a Reiki Master, Atlantean Healing Master® and a certified Yoga instructor. Get a reading with Megan at
2 Responses to "The Road Of Life Is Long And Ever Changing"