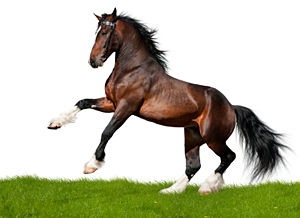 Spirit speaks to me in so many ways. I can't physically see them, unless they come to me in dreams, but I can hear their thoughts, sometimes hear their voices, and feel their presence.
I work part time with a paranormal research group out of La Grange, North Carolina. This group does home investigations, so before every investigation, I am given just the names of the people who live in the home. I also asked the team members not to discuss anything further with me about the clients, until I have completed my reading and can discuss it with the client in private. Some messages and information that the client receives may be too personal, so I like to make sure to sit alone with the client and let them go over everything I have typed, to ensure all of their questions have been answered.
Intelligent hauntings are when they're trying to communicate with you, like tugging on your clothes ~ Grant Wilson
Sometimes, the information that comes through can be very strange to me. I recently had to read for a client and I had only her name. The first night I just thought of her name, but didn't have time to do the reading, because I was too tired. The next morning, I remembered having a dream about a horse.  Not just any horse, a giant Clydesdale. Something about that horse made me feel as if it was a messenger of someone's death.  It came toward me, and I woke up.
The next night, I did the reading for the client. It was very in-depth and required a lot of time. That night, as I laid down to sleep, a little boy visited me in my dream. He came up to me and said "Horsey Cans!" I looked at him puzzled and said, "What?" He took my hand and lead me over to a white can with red horses on it (a Budweiser beer can) and he pointed at it and said again, "Horsey Cans!" I woke up.
I later felt compelled to put this dream in the client's reading, as well as copying and pasting a picture of one of those cans into the reading. I felt strange presenting this to the client, but I felt it was the right information. When I asked her about the "Horsey Cans", she didn't really know anything about that, but when I asked her about the actual beer can and it's symbolism, she covered her mouth and pointed behind me at a picture that hung on her wall.
She then said, "Before my father passed away, he worked for Budweiser and I feel his presence is still here with me."  That to me, was confirmation in all of its beauty! He had sent the horses and the little boy as a symbol of his presence still around his daughter, and even though I had no idea what it meant, it fit perfectly for her.
I don't believe that ghosts are 'spirits of the dead' because I don't believe in death. In the multiverse, once you're possible, you exist. And once you exist, you exist forever one way or another. Besides, death is the absence of life, and the ghosts I've met are very much alive. What we call ghosts are lifeforms just as you and I are ~ Paul F Eno
Recently, for Christmas, I did a reading for a friend of mine.  She'd asked some questions about her deceased relatives and boy were the ready to talk! One of them talked about potato salad, banana pudding and wind chimes. I still have this habit of thinking that some of the information I have gotten may not make any sense to the client. Most of the times, it doesn't make sense to me! But, when I gave my friend the reading, tears came to her eyes. She told me that she was always the one to make potato salad and banana pudding for the holidays, and that she would always put wind chimes on her mother's grave when she went to visit her.
For the past month, I have had a spirit in my home who loves to communicate through the lights. Her name is Rose Stephanie. Rose Stephanie followed me home after a recent investigation. She is not ready to cross, but I hope in time, she will. She is absolutely fascinated with mirrors, which leads me to believe that she must have been very beautiful. I have never had a spirit present themselves in person to me. They show me visions, give me thoughts and words or they manipulate electricity, which is Rose Stephanie's choice of communication.
On New Year's Eve I was trying on my dress a little earlier. I walked out into the living room and the lights began to flash.  I knew immediately that Rose was giving her approval of my dress. I thank God for the wonderful gift he has given to me – the gift to communicate beyond space and time.

About The Author: Savannah is a North Carolinian who enjoys a close relationship with Spirit, as does her teenage son and even her dog! A third generation psychic born with the gift of the 4 C's (Clairvoyance, Clairsentience, Clairaudience & Claircognizance), she tunes in through Tarot to contact guides and communicate with Spirit. Savannah is well-versed in many metaphysical disciplines and it is her privilege to help clients to find their destiny. If you're interested in claiming your own destiny, you can find Savannah at PsychicAccess.com.


4 Responses to "Spirit Speaks In So Many Ways"