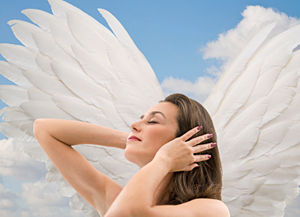 I recently went to a factory sale to pick up some great bargains of picture frames, wall hangings, photo frames and so forth. It is a great annual sale I have attended regularly for the last few years. Normally my husband and I go together, but this year, with the duty of baby-sitting our granddaughter, I had to attend the sale on my own.
It is one of those sales where you buy a lot of things and keep taking trips back to the car, because you cannot carry all the great bargains all at once. So, I thought I would be clever and put my credit card, mobile phone and some cash into my jean pocket, to have my hands free to gather up all the things I want to buy.
On the last part of my excursion, I went to purchase the last few items. However, when I tried to take my credit card out of my pocket, I could only find my cash and my mobile phone. So, I left my purchases at the checkout and retraced my steps, trying to find my credit card on the ground, amongst the hundreds of shoppers who were walking around the small factory with their hands full.
Make yourself familiar with the angels and behold them frequently in spirit; for without being seen, they are present with you ~ St. Francis De Sales
I had no luck and I even walked back to my car, which was parked half a block down the street. I then decided it was going to be fine, I won't panic. I felt there must be a good reason why my card went missing and I'll hand it over to my angels to assist me. So, I gathered my handbag and paid for the purchases with my spare credit card. I also gave my contact details to the factory staff, in case someone handed my card in.
I loaded up my car with all the bargains I had collected, and calmly I thought I would simply call my bank and cancel my card, as I had no luck in finding it. So, I picked up my mobile phone, and without noticing as I put it up to my ear, I felt something extra on the phone. I was so focused on calling the bank, I didn't look at what may be stuck to the phone. I just thought it was a plastic screen protector or something, and I just patted it back on the phone without looking.
The bank was prompt and cancelled my credit card. I knew this would turn out to be a bit inconvenient, but compared to having someone hack into my account, I thought it was worth it. I then called my husband and explained the good and bad news, namely that I had bought some wonderful bargains, but I also lost my credit card. While talking to him on the mobile phone, I again noticed something felt strange about the phone and I looked at it… and there it was… my credit card was stuck to my phone!  I couldn't believe it. I then realized that I had asked my angels to help, and instead of trusting they would assist, I went on to fix the situation myself.
The golden moments in the stream of life rush past us and we see nothing but sand; the angels come to visit us, and we only know them when they are gone  ~ George Elliot
My husband said later that my angels must be laughing at me, because if I had trusted and just waited a few minutes longer, I would not have cancelled my credit card. I had noticed something on the phone; however I chose to ignore the detail and kept trying to solve the problem. All along my angels were trying to assist, however I was not listening to their message.
This often happens in life for people, they ask their guides and angels for assistance, and instead of letting them do their work, the person tries to fix the situation and at times can make it worse.
So, I have had a friendly reminder that my guides and angels do assist me with all my requests and they act as soon as they can, however on that day I didn't even give them a couple of minutes to respond. Next time, I'll remember to ask, wait and then reap the rewards and solutions to my problems. This is a much easier way to handle things.
About The Author: Barbara is a naturally gifted Psychic, Clairsentient, Medium and a successful entrepreneur from Down Under, who provides vividly detailed messages to help a client overcome any obstacle. She is very involved in her Gold Coast community and has devoted herself to developing the abilities of others, through successful weekly Meditation and Development classes. Quite often she finds herself delivering comments from her guides that are, without fail, the very messages her clients need to hear! If you want a Psychic/Medium who will give you remarkably vivid and detailed results you can verify right at your reading, you can find Barbara at PsychicAccess.com.