Who Are You? Really!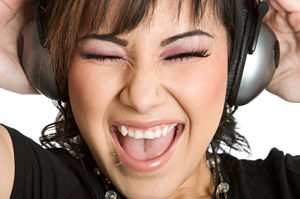 Can you answer this question? What are your hobbies, interests or leisure pursuits? What do you like to do? No, not what you do with your kids, your boyfriend, your wife. Just you. What do you like to do?
Not such an easy question to answer is it? I was asked this very question a few years ago. At the time I found myself newly single after a painful breakup. Throughout the relationship I had made my ex's interests my own. When it ended, I had to ask myself if I ever had things I liked to do before he came along.
Before I had a chance to answer myself honestly, a new man entered my life and his likes once again became mine and all was well. This was my pattern, until the Dark Night of the Soul fell upon me. I emerged from this difficult journey a different person. I am now very in tune with who I truly am.
Never dull your shine for somebody else ~ Tyra Banks
Today I know myself very well, as I have not been in a relationship for quite some time. I can tell you who I am and what I enjoy. I can also say for sure that any man who asks will know that I won't be sitting beside him watching football on a Sunday afternoon. Those days are over.
It's not easy to meet a man who you are attracted to, let alone one who has similar interests to share. But I won't pretend to like what I do not, out of a fear of being alone. I have been through worse, and looking back being single is better than being with someone who stifles your self-realization. Be brave, for it's not easy dating with conviction. I have done the work, but I continue to be a work in progress.
What is solid in its foundation is my sense of self-worth. I am of value and I will attract 'who I am' back to me. I am not perfect and neither will the man be who is looking for me. Yes, he is looking for me and that makes the evenings at home watching old movies (which I love by the way) not so horrid. And I know that it may take a while, but I am okay with that.
Meanwhile, I am busy enough with growing and evolving, learning more about what makes me part of the universe. My openness brings all types of interesting people across my path. There is an adventure, a journey to behold and be a part of. I can handle going solo now, because if I wait for a date I might very well miss the chance to do what I want to do, and I would never again do that. Would you?

About The Author: Isthemus

Isthemus is an experienced psychic advisor with her own Metaphysical Company based out of the Fraser Valley of British Columbia. A natural born empath, clairsentient, clairvoyant, intuitive Counsellor and psychic advisor. Patty still does Paranormal Investigations as well as teaching workshops on how to interpret signs. You can talk to Isthemus at PsychicAccess.com.


One Response to Who Are You? Really!