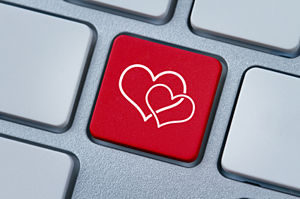 Have you ever wondered what happened to that high school or college sweetheart? Ever longed for a more uncomplicated love? Those were the halcyon days when the pressures of jobs, families, kids and finances did not exist.
These days, through the help of cyberspace, the infamous Facebook and various other online social networking tools, it has suddenly become possible to reach out and re-connect with a long lost love. What could possibly come of it? Could that door when opened become the proverbial Pandora's Box full of mischief?
It is my belief as a psychic that things happen for a reason. That the universe brings us what we need – good or bad. We may not like it, but it teaches us valuable lessons. Often we feel stuck in the daily routine of our lives and relationships. A trip down memory lane with that 'hottie' from High School sometimes could be the light at the end of a dreary tunnel.
We cannot change our memories, but we can change their meaning and the power they have over us ~ David Seamands
Social networks allow us to explore the world of 'what if'. More often than not these re-connects with old friends blaze like a star at first, then fizzle in the light of reality. Why is that? Could it be that we have all grown as people in the last few decades of our lives? Imagine that!
Magical things are happening from these cyberspace connections, both negative and positive. Soulmates find each other again completing a circle; old issues are resolved amongst families and loved ones. The most baffling of all of these though is the reconnection with that 'Past Love'.  Many find themselves in a loveless marriage or relationship and the long past love offers escape and hope. Often this connection with a past love is not even about you, but the other person's journey. And that can be the hardest lesson of all.
Sometimes however, this connection has a hidden meaning. The excitement and sensation of butterflies in the stomach makes you feel like you did with your first infatuation. What happened to that feeling in your current relationship, or one that has ended in divorce or separation? Could it be that this lost love has entered to give you perspective and understanding? That it may help you take another look at the love that is around you?
If you are currently involved in a committed relationship that lacks passion and romance, you could suddenly be presented with a choice. Is it truly dead with your partner? Could it be better and more spectacular with the person from the past?
Heart and head are often at war but the key lies in being true to your own inner truth. If it feels right and unfolds naturally, without chaos and hurt on either person's side, the compass points to a positive conclusion. If your path back to this past love develops into a hairball of communication issues, troublesome exes, non-exes and broken promises the Universe may be protecting you – showing you that love should be a dance, not a struggle. And if it is too difficult, perhaps this connection is not to be.

The Wings of Isis series, released in 2010. If you'd like a private look at your past, present and future, you can find Brenda at PsychicAccess.com


Brenda is a 3rd Generation Clairvoyant, Medium, teacher and lecturer who has appeared on Jay Leno, as well as other popular TV and radio shows. Known for her accurate timelines of when and where events will precisely occur, her reputation continues to spread both nationally and on the international scene. She is also a published author of several books, including