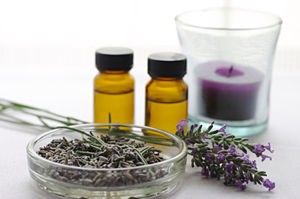 We are all emotional beings and feeling is an intricate part of our journey on this Earth. I've had clients ask me "How do you deal with all the emotions?" So, I thought it's time to share some of the things I do to help ground and center myself during those times when emotions tend to run high.
The very first thing I tell myself, and many of my clients, is to not do anything. If emotions run high or you're upset, angry, or hurt, don't do anything in that moment, because once things settle down, those actions may be hard to take back.
Breathing is something we all do, to the extent that we take the power of a few good deep breaths for granted. Before you say anything or do anything in your moment of high emotion, take a few long, deep breaths. Envision the hurt, tension, or anger you're feeling leaving your body as you exhale and then draw in white light and calmness with each breath you take. Deep breathing is a great way to hit that 'reset' button, and to give yourself a little time to think about what you're going to do, or say next.
If you don't manage your emotions, then your emotions will manage you ~ Doc Childre & Deborah Rozman
Aromatherapy and essential oils have been a part of my life for years now, and my bottle of lavender essential oil is never out of reach! It's a great choice if you need to relax and unwind, and a few drops added to a hot bath makes a huge difference. After a stressful or emotionally-loaded day, nothing feels better than a long, hot soak in the tub with a little lavender oil added for good measure. If you have any health conditions, you may need to double check to make sure that essential oils are safe to use, so if in doubt, always talk to a professional first.
Grounding is another helpful way to release emotion and tension, and it's as simple as planting your feet firmly on the ground and allowing Mother Earth to absorb the negative energies, while you draw in what you need from her to regain your balance.  A little deep breathing whilst doing this works wonders too, and is a quick and easy way to center yourself.
If you're going through a particularly stressful time, herbal tinctures can be a real lifesaver. These natural remedies work to calm and relax you during those times when life is difficult to deal with. Many pharmacies and health stores stock tinctures that help deal with stress, shock, or anxiety, so if you've tried everything else, this may be an option. As with any natural remedy, always seek professional advice if you have health conditions or if you're taking any medication. It's the best way to ensure that the remedies you try are going to be safe and effective.
About The Author: Allanah is a South African treasure, living in a majestic place called the Boland, surrounded by mountains, vineyards and orchards. She's a phenomenal Tarot reader, who incorporates her natural claircognizant and clairsentient abilities to tackle any issue. She also studies crystal and Reiki healing, and makes her own natural homemade cosmetics and skincare products. With the added help of her personal guide, Allanah will assist you to make the right choices in your particular situation and help guide you onto a path that will lead to greater joy and love. With thousands of clients singing her praises, she welcomes everyone, from all walks of life. You can find Allanah at PsychicAccess.com.