The Reason I Became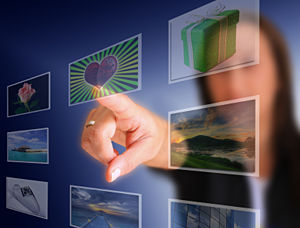 We live in a world now where impossible aspirations are becoming realities for many of us. There are many more of us, so more possibilities are in reach. This leaves for a dizzying array of work opportunities. I was trained in Animation, and self-taught in computer animation – worked for a while in the art field as a sales associate, and had always written and researched with avid but self-indulgent abandon.  Self expression was natural and ideas grew into an obsessions, questions fueled ideas, and with the advent of the Internet every whimsy and curiosity attained an unimaginable density and dimension.
Encouraged and nurtured by online communities I began to ask better questions.  This lead me to develop my writing, my love of music and journalism and ultimately, humanity. I opened up newsgroups, developed web ideas,  moderated sites, and asked plenty of questions. If a question had not been asked, I created it which then in the grand then empty space of the internet was like a vast blank slate, my canvas and soul support. Over time what seemed like anonymous friendships became vast alliances and loyalties – ideas were shared, and I learned much about the desperation of the human condition. Some of us have worked together for almost two decades and not knowing it, I had acquired a human family that was watching me grow up and looking after me – and this feeling was what gave me the idealism and optimism to develop my theories.
I chanced upon psychic work through misfortune.  I temporarily left the design industry and had to spend some years recovering from an accident. Through all of this, I was in the internet nursery, left to my own devices,  but not on my own – and I developed my idea – my aspiration that we could all one day peer over our little pixel-fences and meet! I had always been so interested in these ciphers – these little helpers, my fellow intellectuals, crazies, artists, scientists and thinkers. What did they do all day, and what did they think of me? What did they look like? Are they the same in person? If we all were to become like this, how would we learn to recognize each other?
You see, I came from a world far south, in Africa, where we had had very little interaction with the outside world. When I came here – and in 1995 the world dropped into our laps that year  – through the glass and vinyl, the gold and the silicone seeds, the mercury, the very electrons themselves – and I wondered how we would in turn reach back out through a non-physical format.
This is how I came to be. I think without this medium I would not have developed my work much at all. I know I always speak of it as if it were only mine – but when I speak of this, I speak of a passion that I have breathed, written about to myself – for myself – for almost a decade now – and it needed a medium, a conveyance, an audience, a raison d'etre.  So really, it *is* me, through you.
Had the Internet not grown – would we have as great a need for empathy? Would the world in itself be more connected and less problematic, but less spiritual and ethereally connected? Does that mean this world is worse  off now because we need to connect more? Or is it richer – albeit it not better – but more interesting, with more ideas, more fascination and more depth because we had to reconnect?
Humanity is defined by the way it adapts to crisis – not the crisis it created .
About The Author: Carmen Miro

Carmen's waking dreams have provided accurate glimpses into the future for celebrities as well as political and international figures. Her non-judgmental, Empathic approach, as well as her unique method of Tarot reading, affords her the reputation as a groundbreaker in her field. This European born Canadian is the first online psychic to promote the idea of Empathy and emotional thought transference, and she has written a great deal on the subject. For a comprehensive Intuitive reading that will transform your life, you can find Carmen at PsychicAccess.com.


2 Responses to The Reason I Became