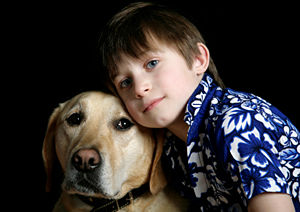 There is a time and a purpose under Heaven. And the best part is there is Heaven here on Earth. Just yesterday at a family reunion I watched a blonde, blue-eyed five year old boy pet my fourteen year old puppy. And the connection between them was a wonder to behold.  Oh, that we might go through life without anger and sorrow, or regrets.
But in the best of times and the worst of times, we all get through it. If you have a best friend or you lost a brother, like I did years ago, we still have to speak to a Higher Authority.
I so strongly believe there is a time to dance and a time to mourn. A time to reap and a time to sow. A time to live and a time to die. We are not in charge of our own destiny. What we have is all here in the here and now.
I love being a psychic. I trust in my gifts and abilities, but I thank Heaven every day for the people I meet and can help.  What a blessing to be able to shed some light on what may be going alright or what problem needs tending too.
When we make the choice to fill our heart space with unconditional love, our worlds blossom into a beauty far greater than we have known ~ Rio Godfrey
You are a Being of Light. And without light there is only darkness. Embrace who you are, where you are; and why you are here. Tomorrow isn't promised to us, but yet we wake up every day to draw a breath and start a whole new day.
Sometimes, when absorbing your morning, look at your wife or husband and remember the excitement you felt the day you joined your path to theirs. Cherish it. Take time to look your child in the eyes and realize how special and infinite they are.
To be psychic is to be internal. We are all born with this ability. The problem lies in the world around us. When we are young we see, hear and listen to a wonderful psychic world.  When we learn our ABC's we tune outward. But this fantastic gift never leaves us. Some say, "When in doubt, wait it out".  But I say what we know we know. It's a little bit of faith, prayer, trust and belief.
But this gift is eternal. And it will always be a little elusive, a little bit hard to understand. But the wonder of it all is we come out the other side a little bit calmer, a little bit more understanding and a little bit more able to love unconditionally.  That's why we're here. Love is the answer to everything.  Remember that and the rest is easy.
About The Author: Mary has perfected her psychic talents since the age of three and has helped thousands in her forty-four years of service. She receives both direct and symbolic messages to her inner eye and works extensively with automatic writing to convey clear and precise messages to her clients. She enjoys a loyal following in her community, in California, and has helped hundreds there to find lost items, communicate with pets, and contact loved ones on the other side. It's both her privilege and passion to serve everyone she can. If you're eager to receive Mary's accurate inner eye messages, you can contact her at: PsychicAccess.com.